After a long time in development, we've released a major update to Streaks Workout. This is one of the most motivating and fun workout apps for iPhone, iPad,  Apple Watch and Apple TV.
We've had so much feedback over the years, that there's so much to go over in this update. Here are the biggest additions:
Custom exercises.
Improved spoken instructions.
Customize your weekly goal.
Workout music automatically plays.
Track your workouts on Apple Watch.
Custom Exercises
All of the existing exercises in Streaks Workout were specifically chosen based on three criteria:
Working different parts of the body.
Can be completed in a small area (such as your loungeroom).
Don't require any equipment (except for wall sits and chair dips, which are available in most places).
However, some people wanted extra options. Whether it's jumping rope, swinging kettle bells or performing your physiotherapy rehab, we wanted to give users the ability to create their own exercises.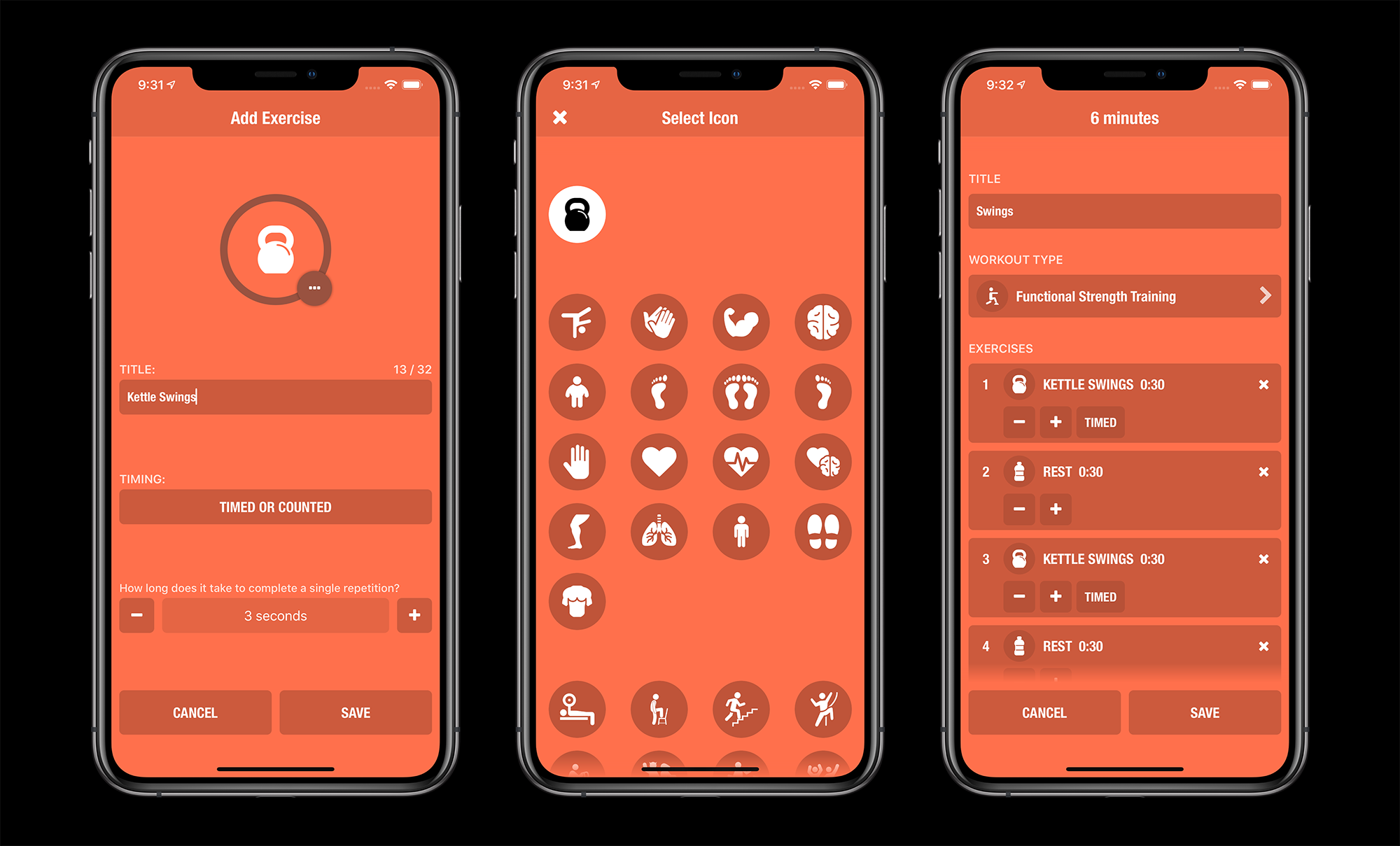 When combined with the custom workouts functionality, the possible workouts available are endless. Additionally, each set can either be timed or counted, meaning you can perform the workout at the exact pace you require.
One other feature we've also added: rest sets. This is a way to schedule a break in a workout for as long as you need. Although a rest set is timed, you can end the rest at any time and keep going with your workout.
Improved Spoken Instructions
With the combination of timed sets and the new spoken instructions, you can now complete a workout without even looking at the screen!
You can customize a number of options, including:
Which voice is used (there are a number of voices to choose from, depending on your language).
Announcing new exercises.
A countdown to the start of the set (during a rest or transition).
A countdown towards the end of each set.
Spoken instructions are available on all platforms.
Customize Your Weekly Goal
Previously in Streaks Workout, you had to complete a workout every day to keep your streak alive. While this is a noble goal, not everybody can necessarily carve out enough time daily.
We've now added the ability to set the number of completed days per week. You can continue to aim for every day, or you can change it to 3, 4, 5 times per week - whatever works for you!
Additionally, you can edit your history on the off-chance you need to change when a skip or miss occurred.
Your weekly goal will sync automatically across your devices.
Workout Music
Although you have always been able to do a workout while your favourite music or podcasting app was already playing, we wanted to add the convenience of automatically playing motivating music while you're working out.
We offer a range of workout-related playlists, which will play different music every time your workout. Additionally, your personalized Apple Music playlists can also be selected.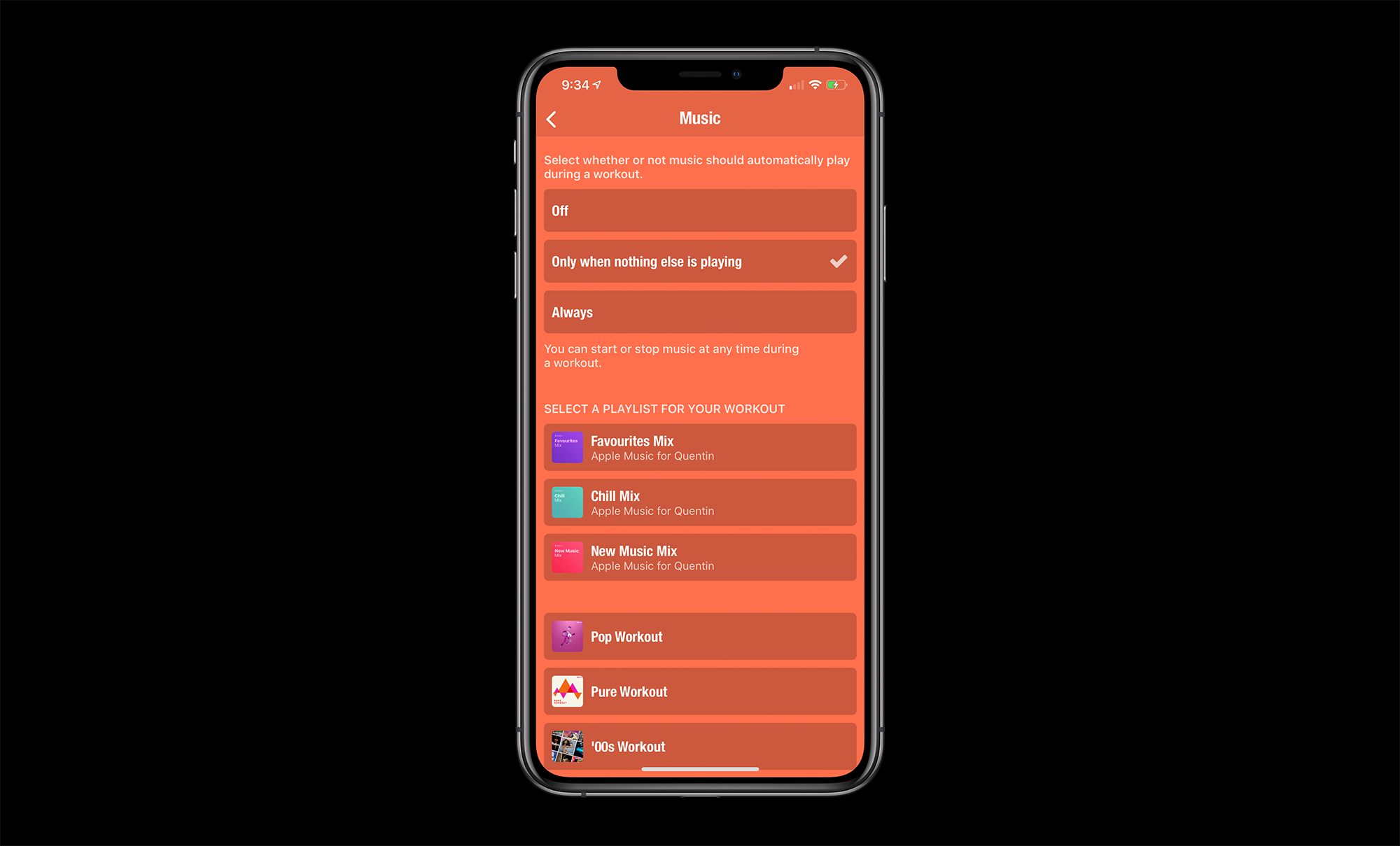 Note: This feature requires an Apple Music account, and is only available on iPhone and iPad. We're hoping Apple will add third-party Apple Music support for Apple Watch and Apple TV soon.
Apple Watch Tracker
Although you have always been able to perform a workout using Apple Watch, we've added a new tracker which allows you to still use your iPhone, iPad or Apple TV for the workout and still track your heart rate and get full Activity Rings credit.
Now, when you start a workout on your linked iPhone, the Apple Watch will automatically launch and tap you on the wrist to tell you it's tracking.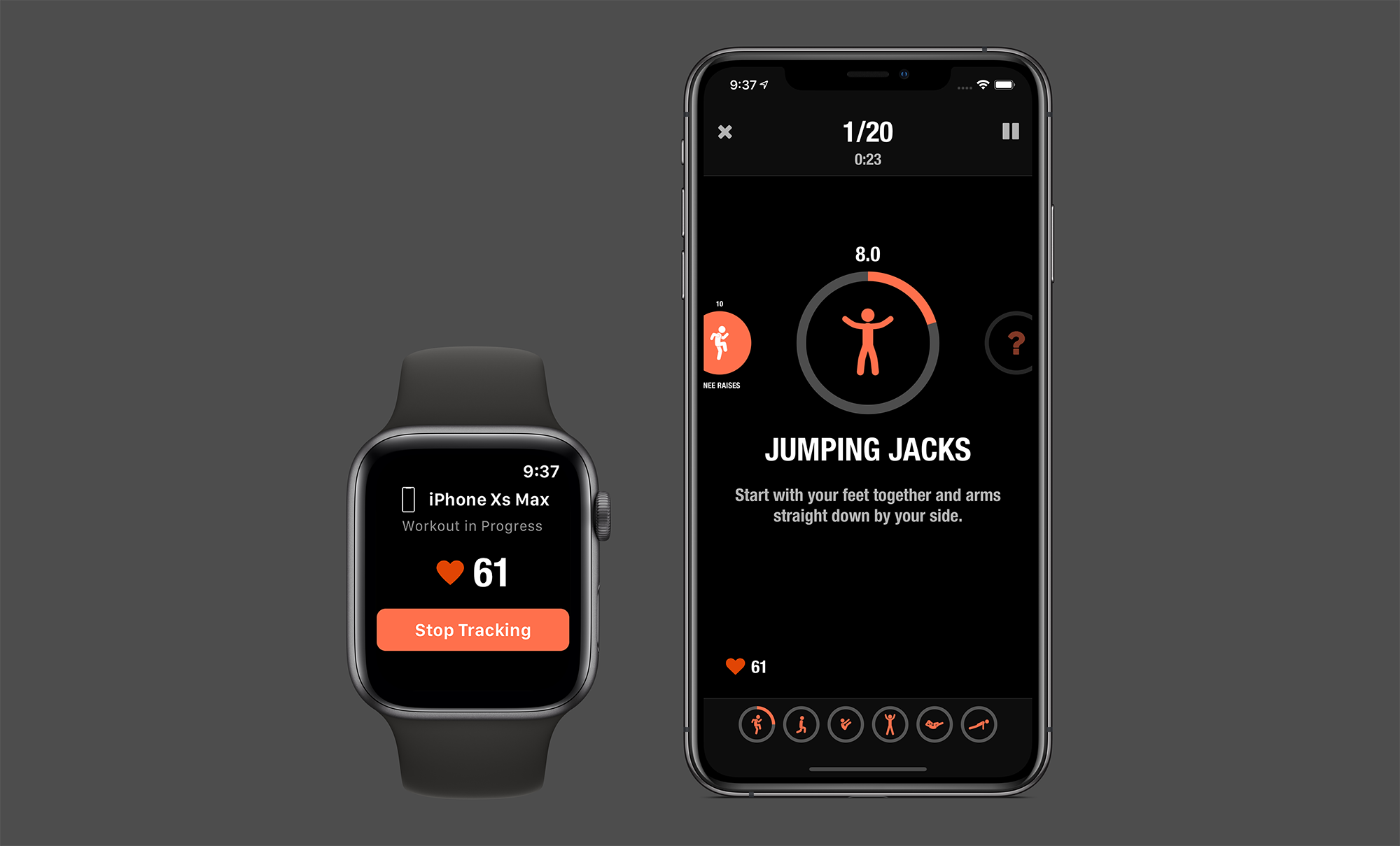 Additionally, your heart rate will appear directly on the iPhone.
If your iPad or Apple TV are signed into the same iCloud account, starting a workout will also start the tracker on Apple Watch. If you're not on the same iCloud account, you can manually launch the Apple Watch app and scroll down to the "Track Workout" option.
Other Improvements
There really are many other additions that we haven't covered so far. Some of these includes:
Ability to view past workouts
Ability to edit your workout history
Many new theme colours (including dark and white themes for iPhone, iPad and Apple TV). The dark themes look great on an OLED TV!
Export your workout history to CSV.
Streaks Workout 4 is available now for iPhone, iPad, Apple Watch and Apple TV from the App Store.