We've just released an update to our Apple Design Award-winning app, Streaks.
Building on the major release of Streaks 4 late last year, we've updated the app to now include:
Siri Shortcuts to start and stop the timer for timed tasks.
A new indicator to show if a task will be missed.
New Health tasks.
In addition, there's a range of smaller improvements and bug fixes based on the feedback from our users.
New Siri Shortcuts
After introducing support for both timed tasks and Siri Shortcuts in Streaks 4, one of the most common requests from users has been to include a shortcut for starting or stopping tasks.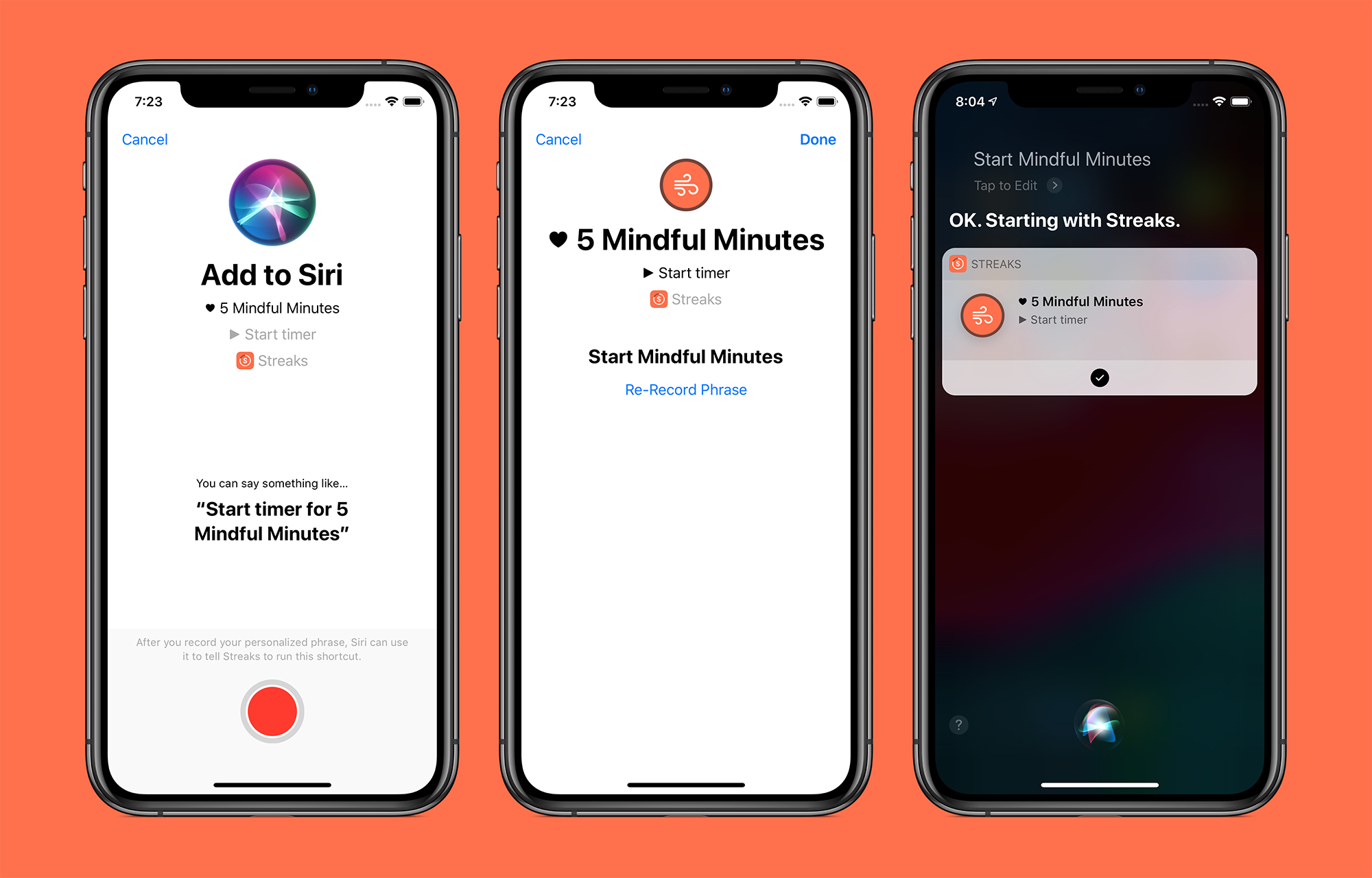 You can now create a voice shortcut to start or stop the timer from the tasks's Siri screen, and the option also appears on the Siri Watch Face on Apple Watch.
Task Miss Indicator
Tasks that are on a schedule of specific days (e.g. Saturday and Sunday) will appear faded on days they don't need to be completed. However, tasks that are "complete X times per week" aren't able to appear faded in the same way, since they could realistically be completed on any day.
Because of this, it can be difficult to know if missing a task on a given day will break your streak. To help with this, we've added a small indicator above the task's icon that will appear only if missing the task on this day will break your streak.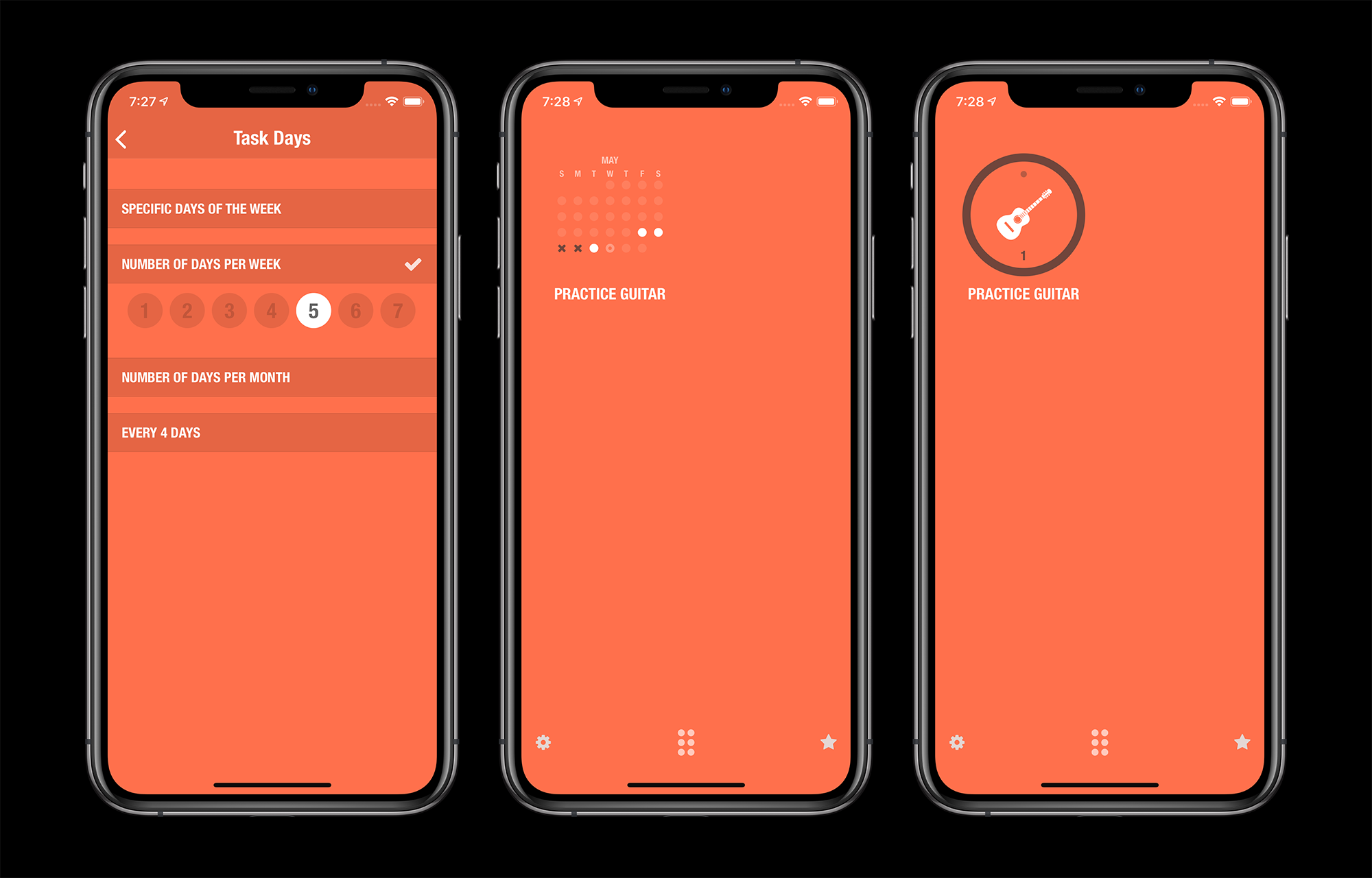 New Health Tasks
One of the great features of Streaks is that it can automatically read data directly from the iOS Health app.
In some cases, Streaks will also record to the Health app (such as for water consumption and mindfulness). We'e just added an indicator that appears top-right when creating a new task to indicate that a task will also write to the Health app.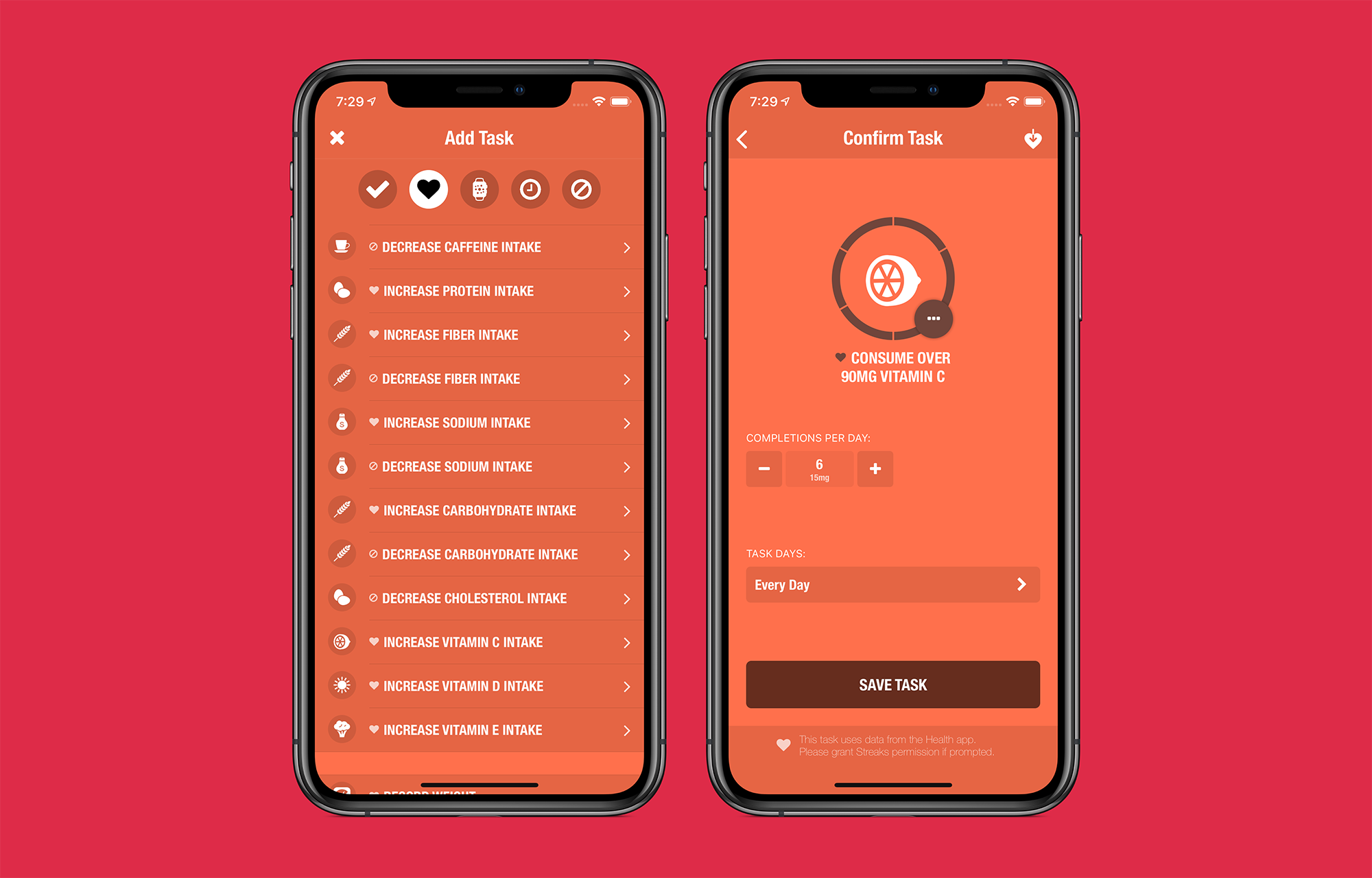 The new Health tasks include:
A Streaks Workout task: this will detect if you've completed a workout using our other app, Streaks Workout.
Carbohydrates and cholesterol. These can be positive or negative to reach or stay below your goal.
Vitamins C, D & E. These can also be positive or negative, but they will also record to the Health app.
Note also in the above screenshot is that the "times per day" picker now shows the quantity per completion when a task records to the Health app.
Streaks 4.2 is now available from the App Store for iPhone, iPad and Apple Watch.