Today we have released Streaks 9.3, which adds the following improvements for iOS 17 and watchOS 10:
Interactive widgets for completing tasks and starting timers
Interactive Live Activities
Support for StandBy mode
Support for iPhone 15 Pro action button
An all-new design for Apple Watch
Support for Smart Stacks on Apple Watch
"Time in Daylight" task
This is a huge update, and we thank our TestFlight users for their help and feedback!
Interactive Widgets
When using the "Tasks" widget, you will now see a checkmark icon on tasks, indicating you can complete them directly from the widget.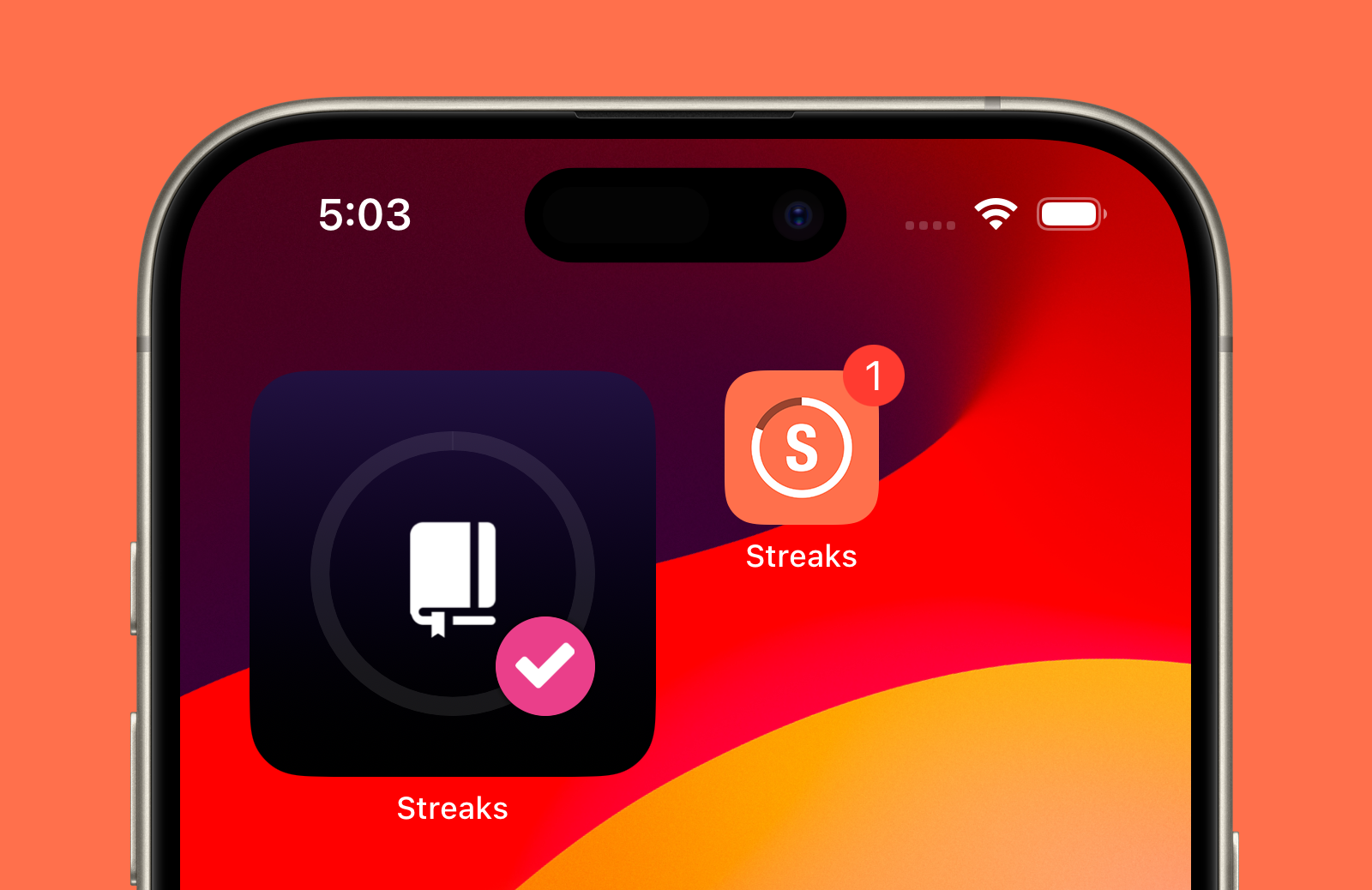 For timed tasks, a Play/Pause button appears instead, allowing you to start or pause timed tasks.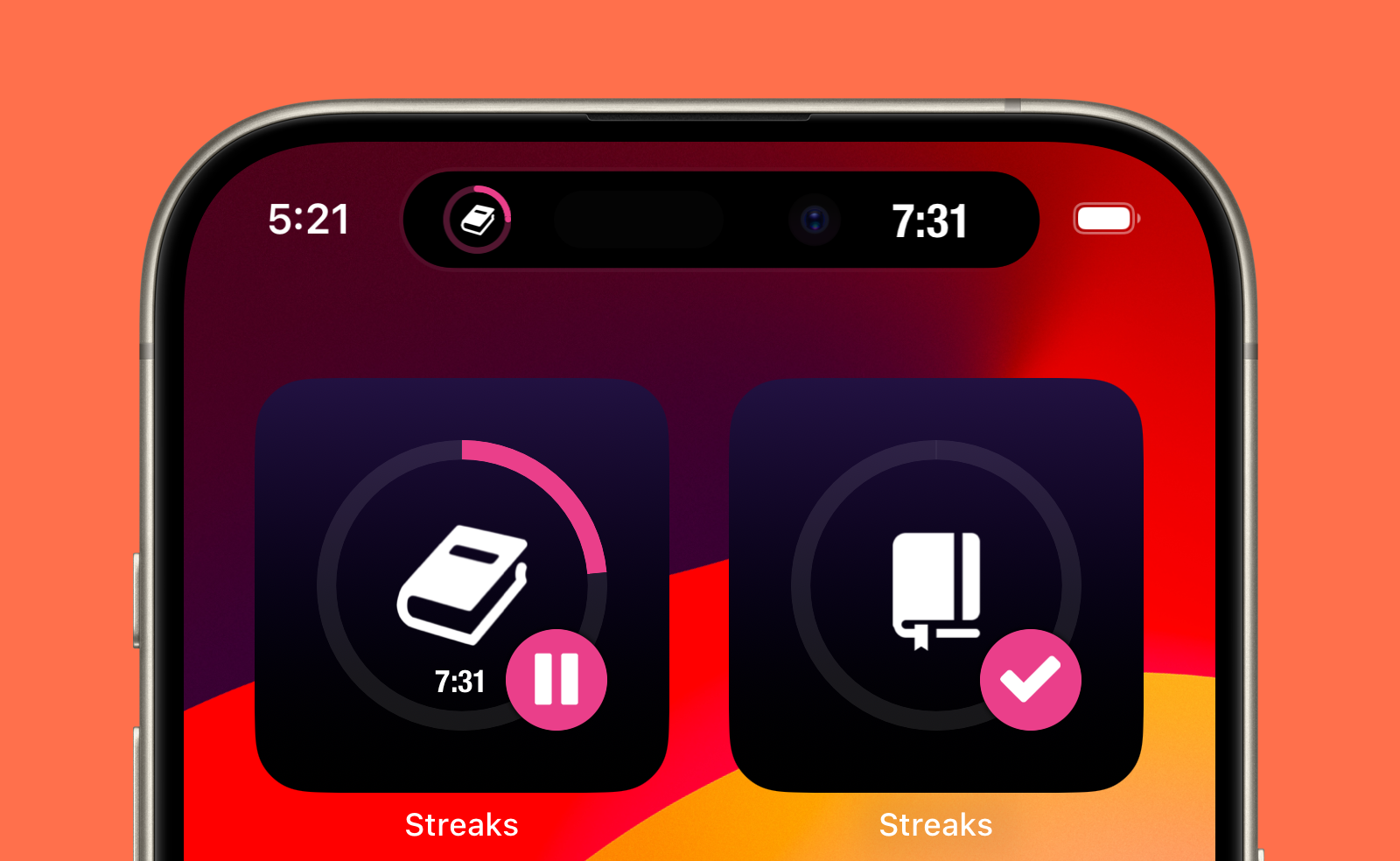 If a task has the "Open URL" or "Run Shortcut" action button assigned, that will appear instead. When you tap the button, the URL will be opened, or the Shortcut will run.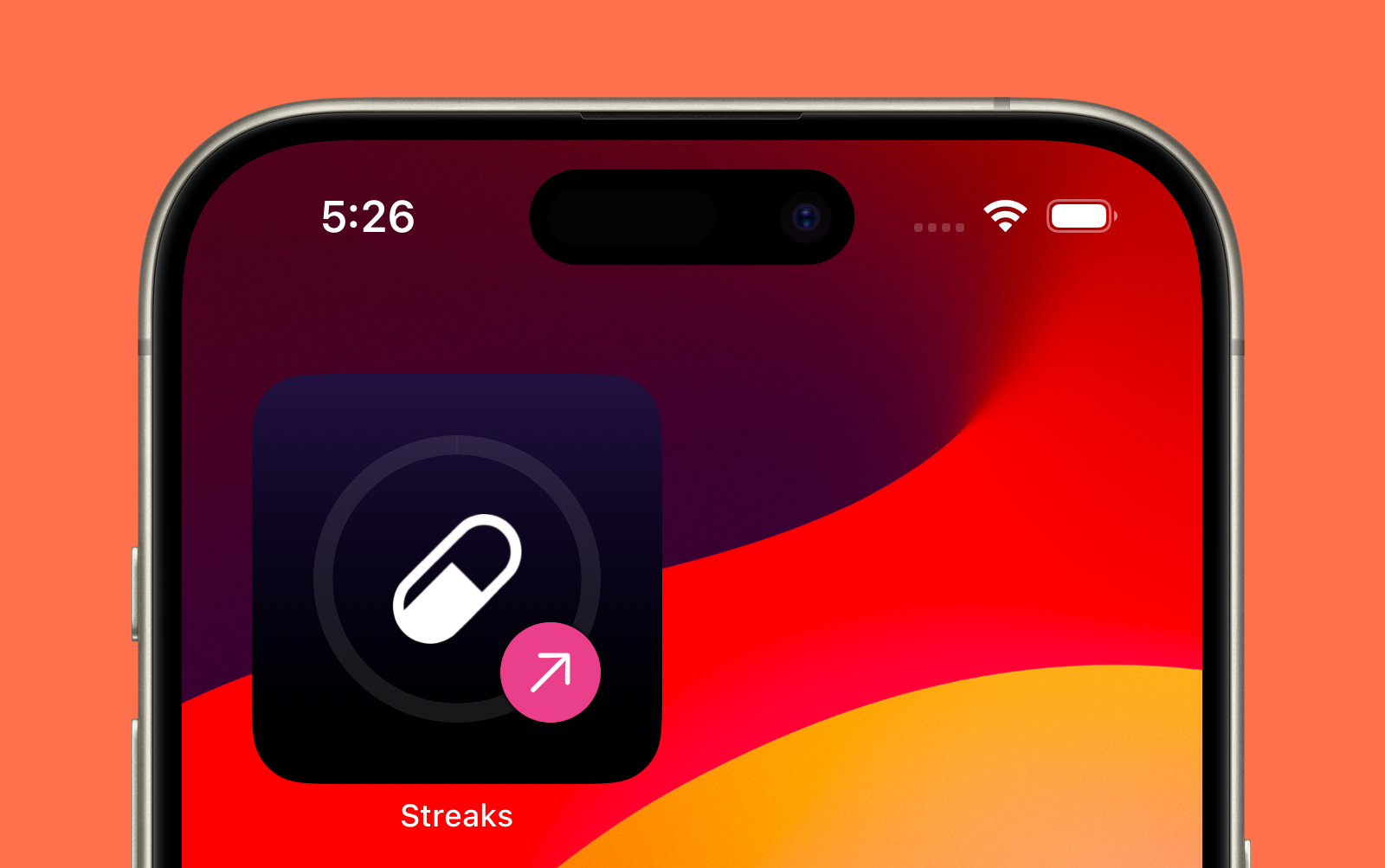 Interactive Live Activities
Just like with interactive widgets, you can pause/resume timers directly from your iPhone's lock screen or Dynamic Island.

Streaks supports multiple Live Activities at once, and the progress animates while the timer is running.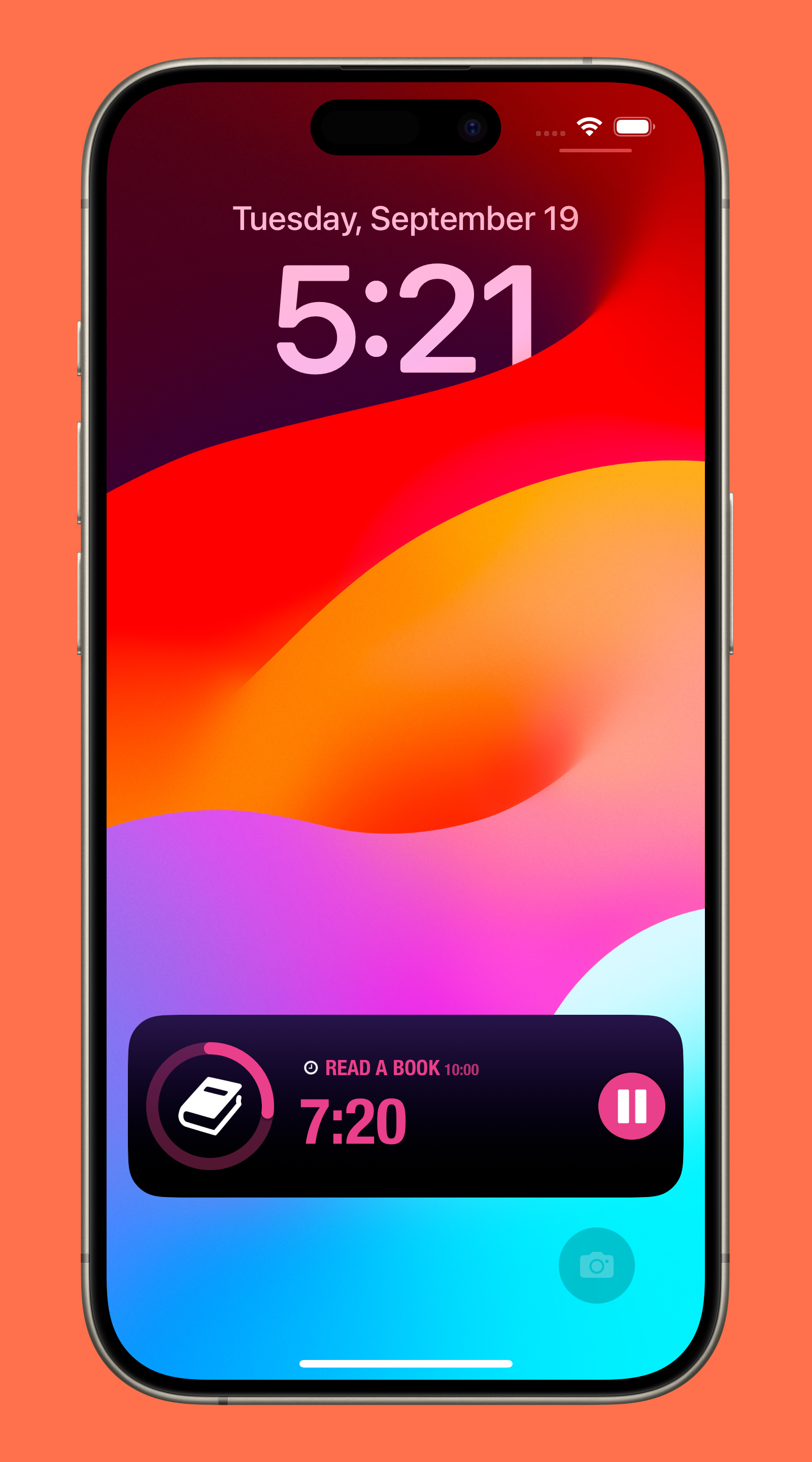 If you pause a Live Activity, it remains on your lock screen for a short time to allow you to resume if necessary.
StandBy
In iOS 17, your phone enters StandBy when on charge and in landscape. You can show Streaks widgets and Live Activities in StandBy.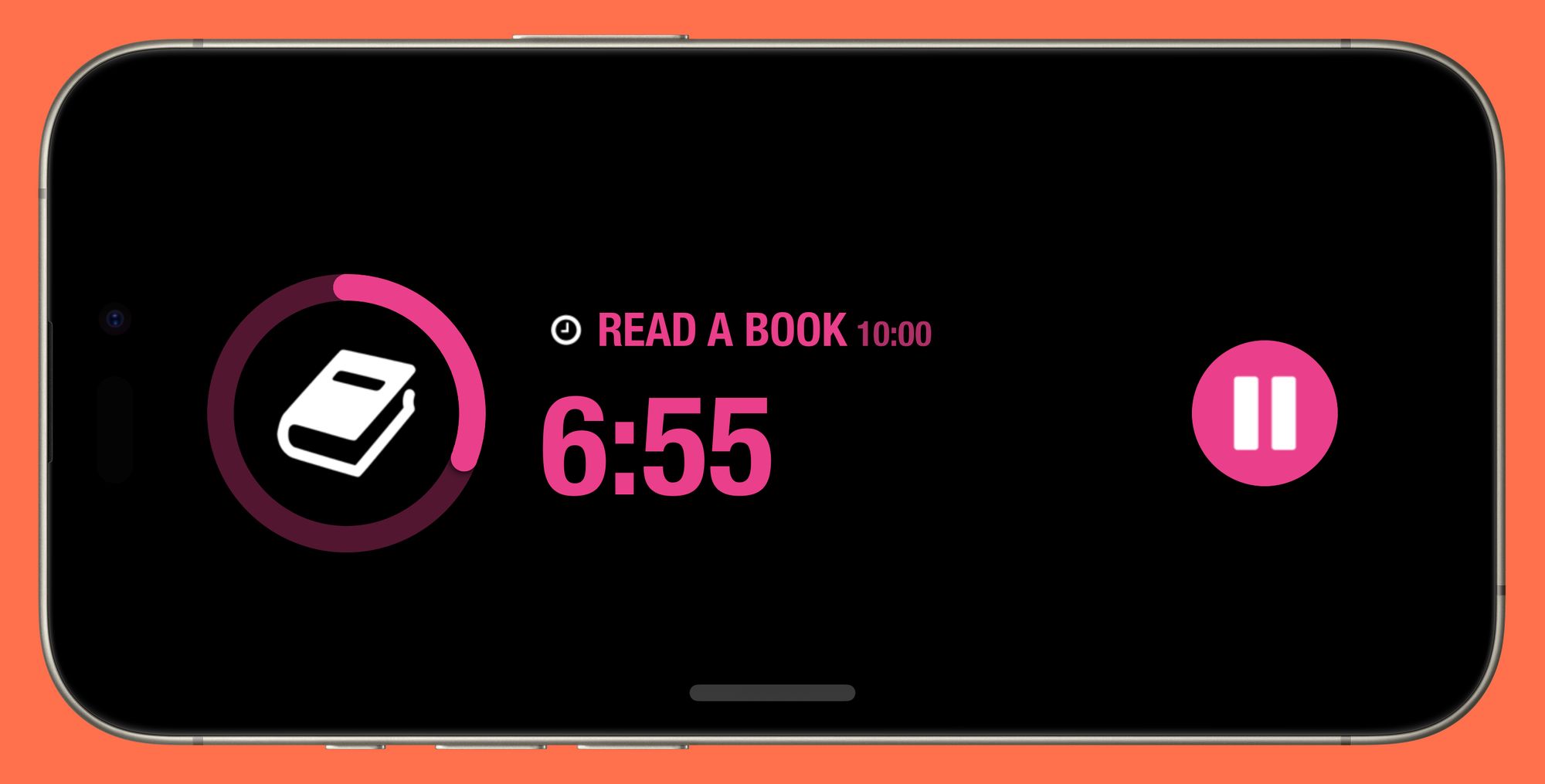 Support for iPhone 15 Pro Action Button
Streaks already has extensive support for the Shortcuts app and App Intents, meaning you can map the new iPhone 15 Action Button to any of these shortcuts.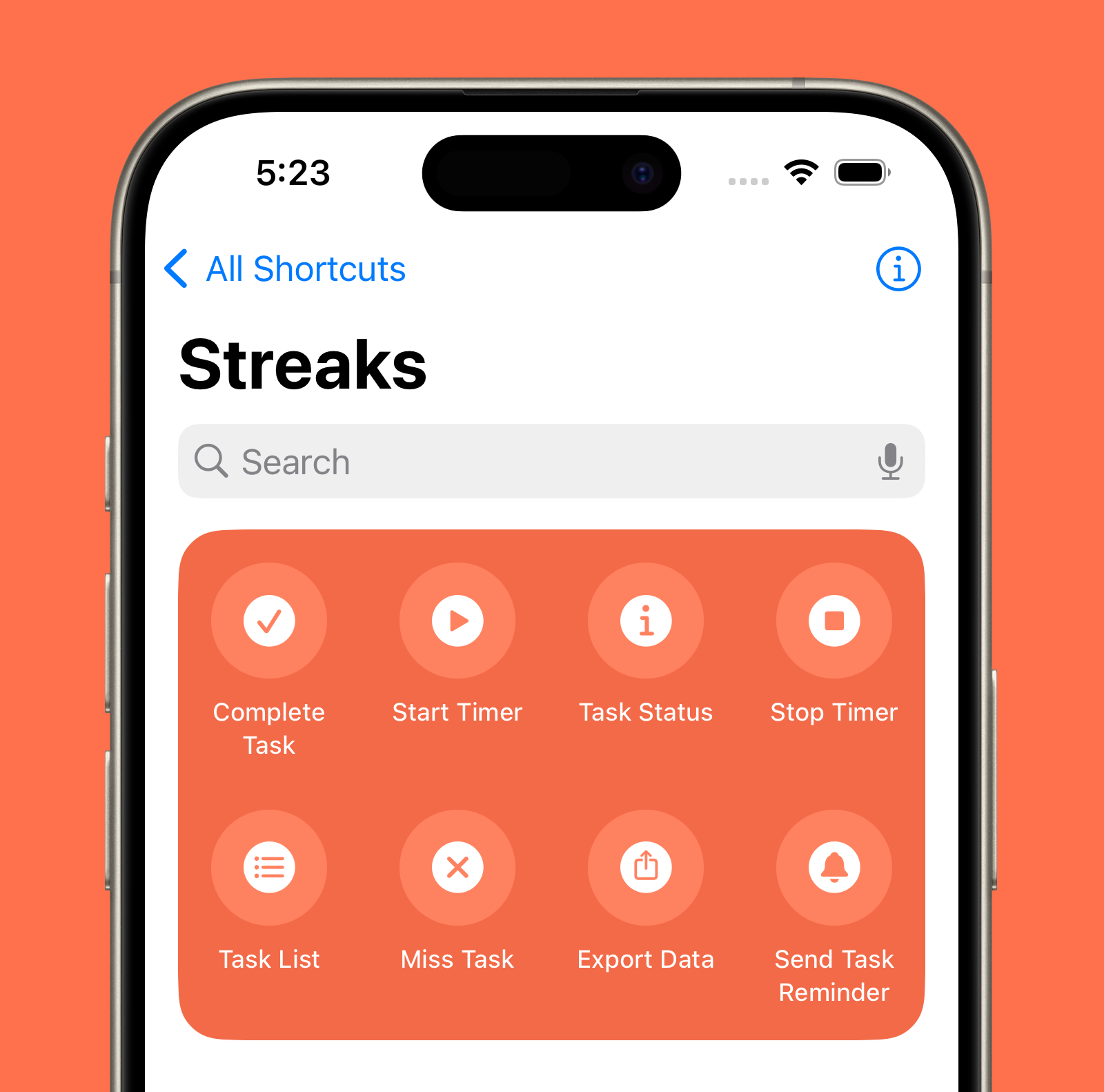 All-New Apple Watch Design
In watchOS 10, apps now use full-color edge-to-edge designs. We've updated Streaks to use this new design language. The watch app will now mirror the theme selected in the iPhone app.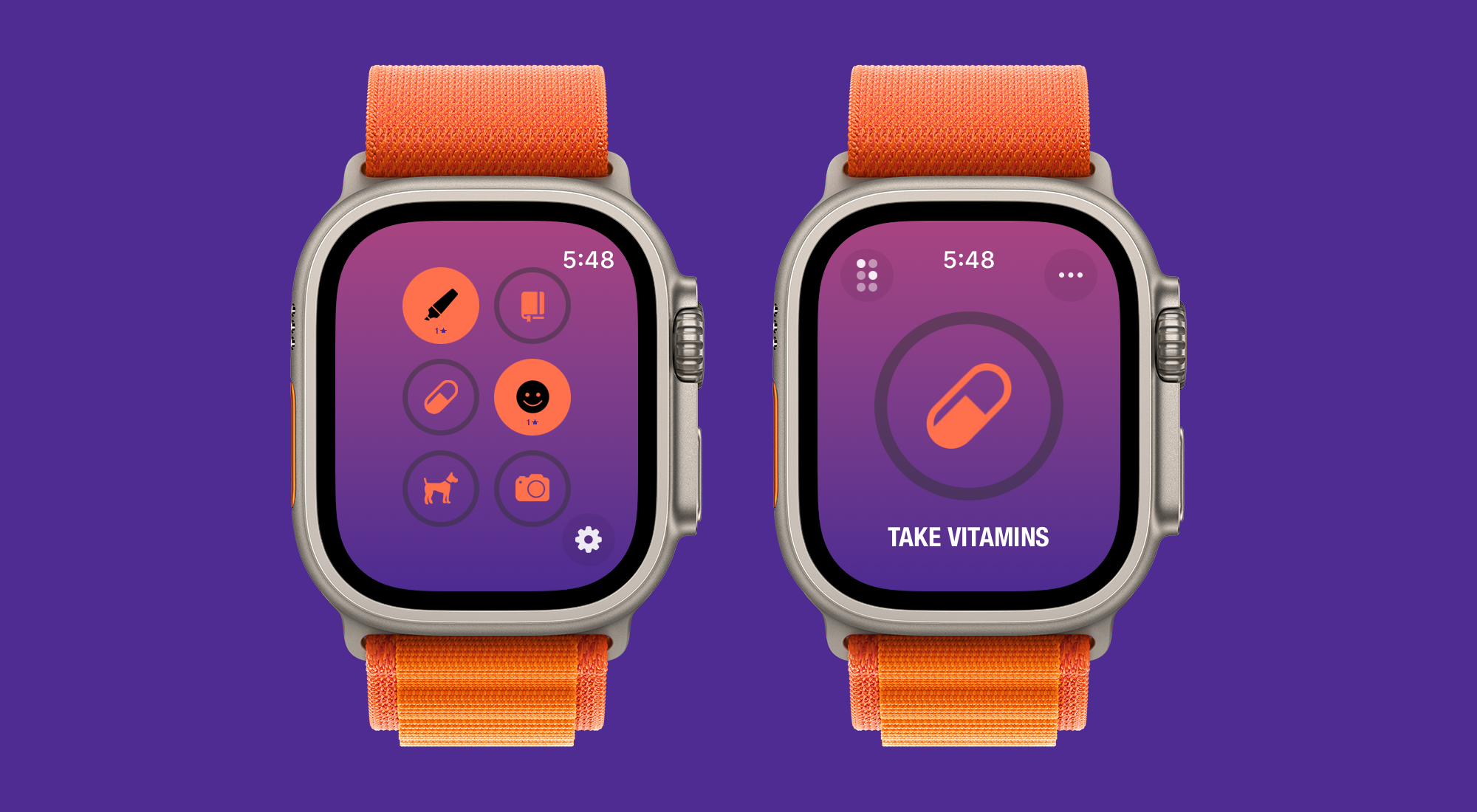 Smart Stacks
In watchOS 10, moving the Digital Crown now shows the Smart Stack, which is a list of widgets that are relevant based on time of day or location.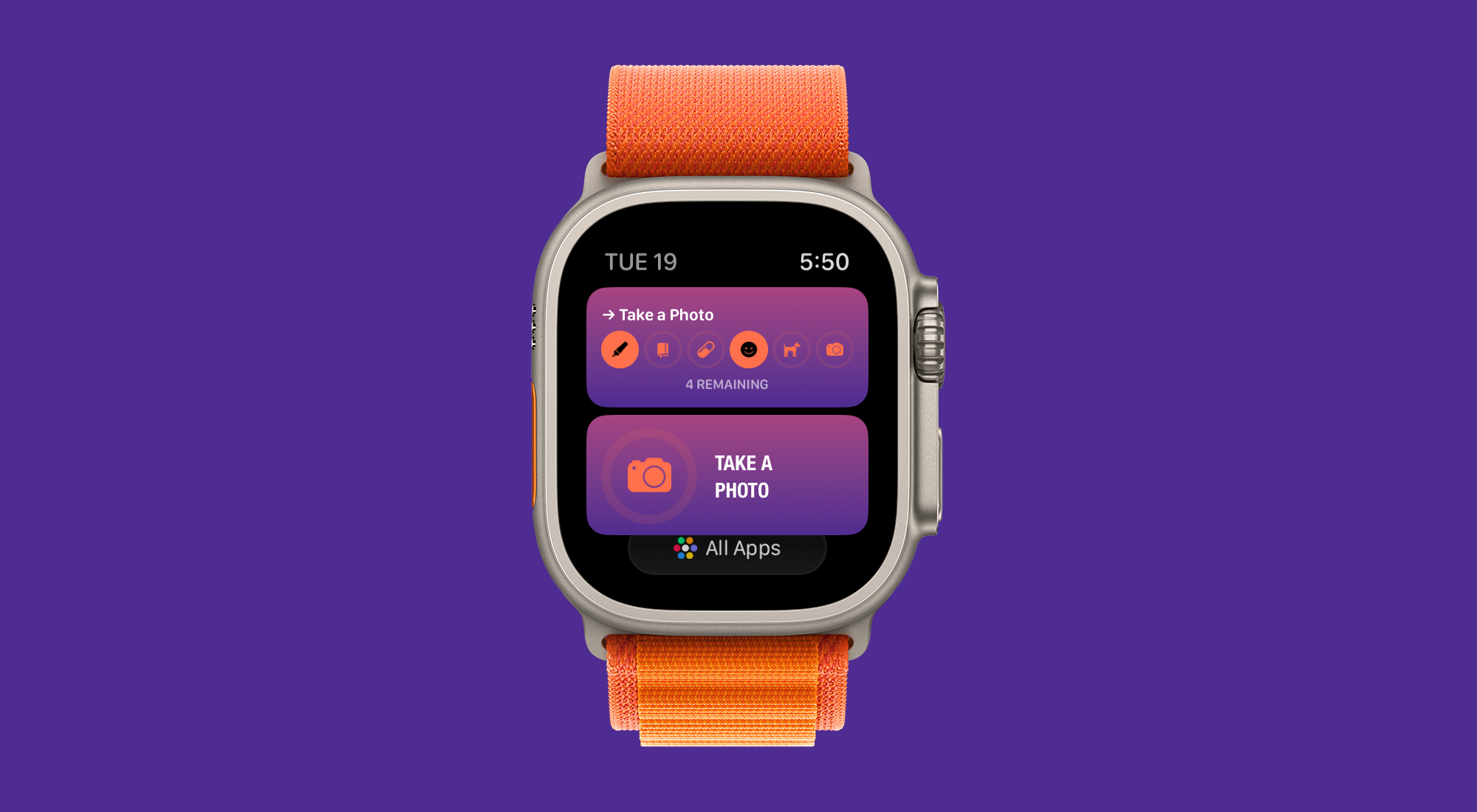 Streaks will suggest to the system when it should appear in the Smart Stack, or you can manually add Streaks widgets so it always appeaars.
Time In Daylight
In iOS 17, the Health app now supports Time In Daylight, which is automatically estimated by Apple Watch. Streaks has a new task you can use to set a goal for this type of data.
Download Now
Streaks 9.3 is a free upgrade for existing users, or you can download from the App Store.