We've just released the next major update to Streaks, featuring:
Task sharing
More tasks
Custom task colors
Much much more!
Task Sharing
One of the great new features of Streaks is the ability to share your tasks with other users, such as friends and family, a mentor or your coach.
This means they can see your progress in real-time and receive notifications when you complete a task.
Here's how it works: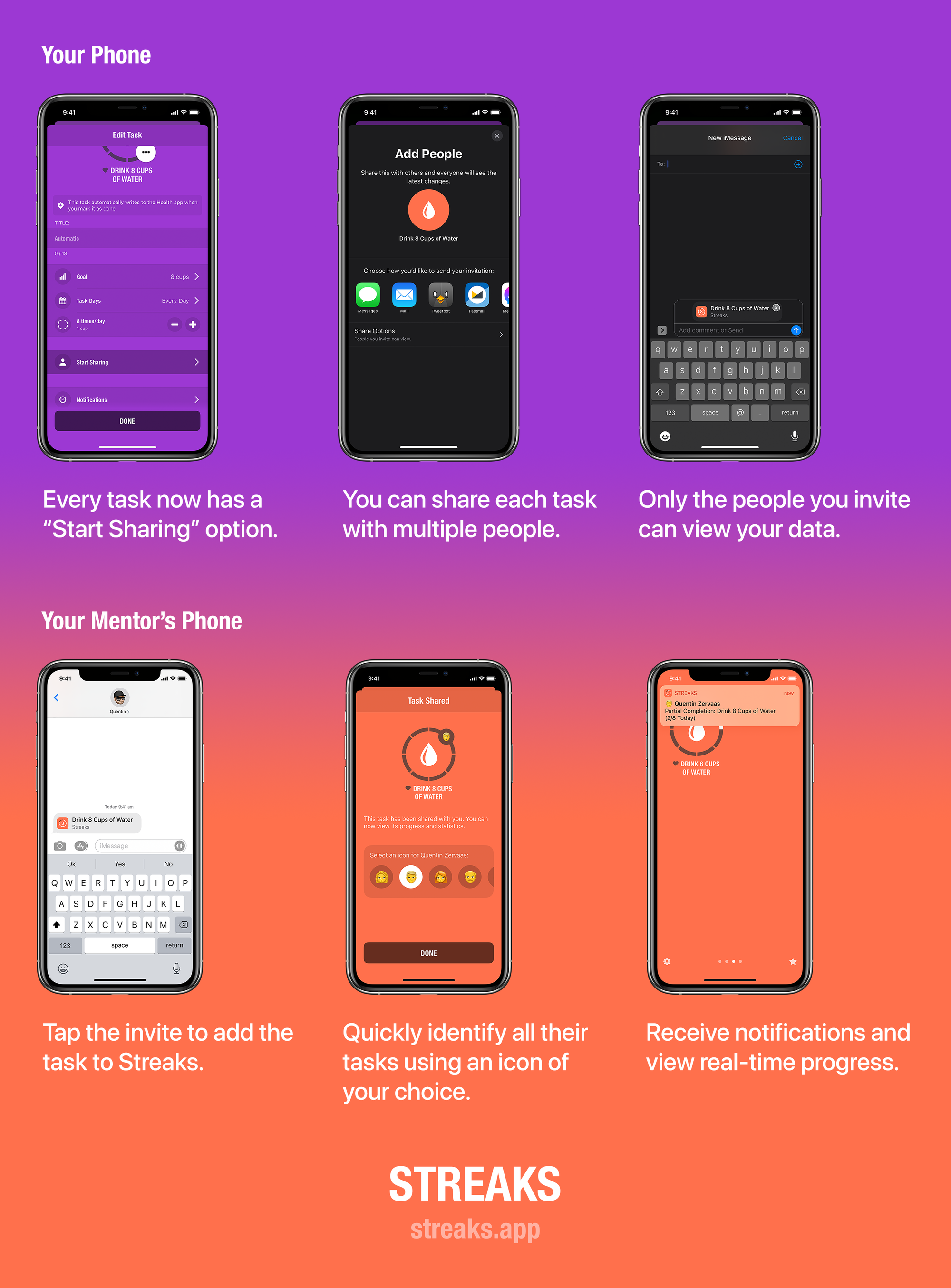 You can share as many tasks as you like, and you can share with multiple people or just one other person. Likewise, they can share their tasks with you.
More Tasks
One of the philosophies of Streaks is to limit the number of tasks that can be created. This helps you focus on the most important things so you can get the most out of the app.
When a task is shared with you, it fills up a regular task slot. Because of this, we decided to expand the number of tasks that can be created from 12 to 24. This means you can make use of the new sharing functionality while still being able to create many of your own tasks.
Or you can use all 24 slots for your own tasks.
Custom Task Colors
One of the other great new features in Streaks 7 is the ability to choose a custom color for each task. This means you can have a single task stand out differently to the rest of the tasks on a page, or you can have all of your tasks appear in different colors.
When you change a task's color, it will appear that way on your iPhone, Apple Watch, in Widgets, complications - everywhere!
Streaks can be downloaded from the iOS App Store for a single up-front purchase (no subscriptions).