At WWDC 2016, Streaks received an Apple Design Award. This is an extremely prestigious award given out by Apple to only a small selection of apps (this year it was ten apps, plus two student apps).
It was very flattering to receive this feedback publicly from Apple:
"Oh yea, and it's one of the best Apple Watch apps we've ever used."
This was right on back of some amazing words from John Gruber on Daring Fireball.
"And it is truly one of the best uses of Apple Watch I've seen in a third-party app."
This is what the award looks like, in video form:
Streaks is a collaboration between Crunchy Bagel Pty Ltd and Triplezero Pty Ltd, which was released in June 2015. It is "The todo list that helps you form good habits".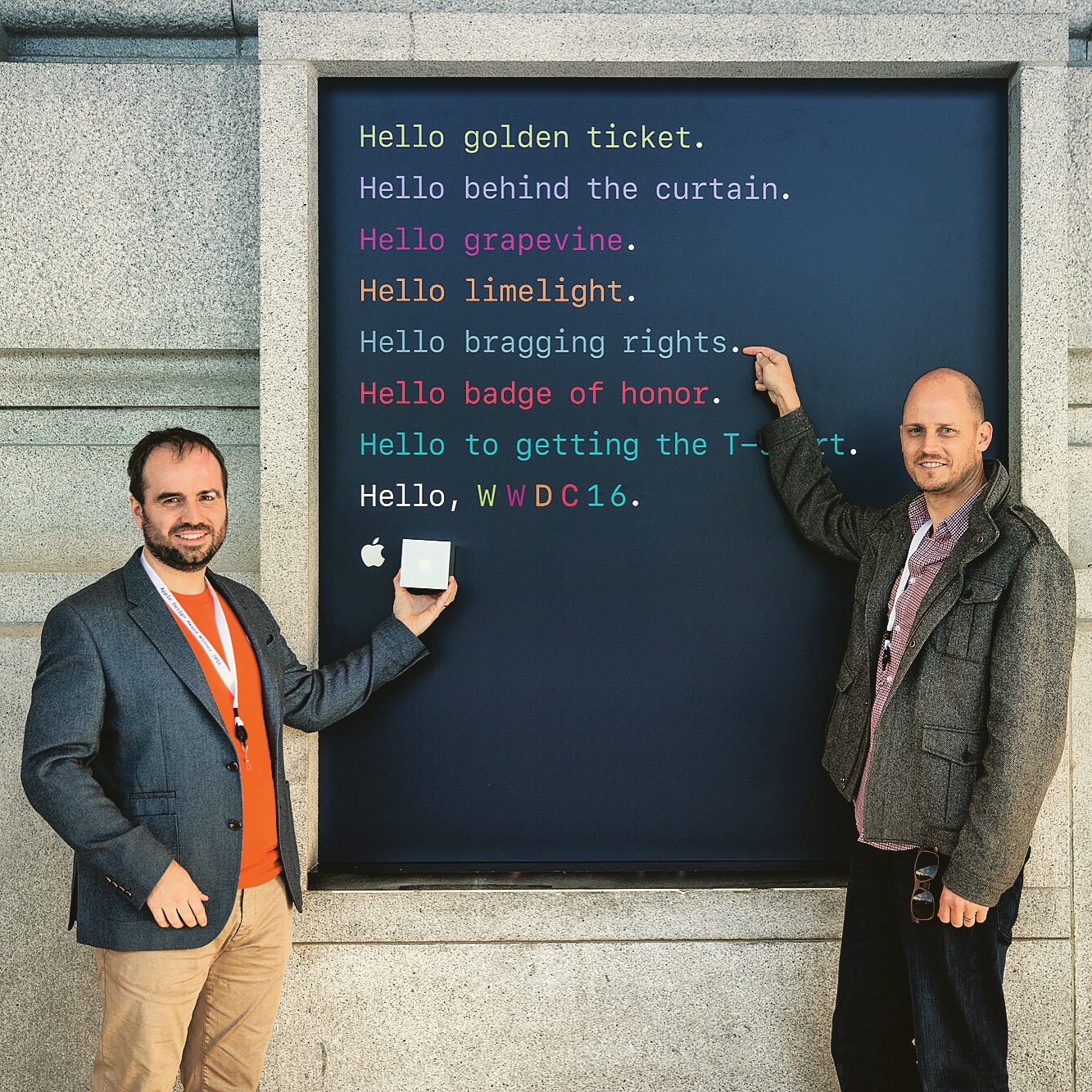 Here we are in the Bill Graham Civic Auditorium at the start of the event. We weren't officially conference attendees, so we wore these gold bracelets instead: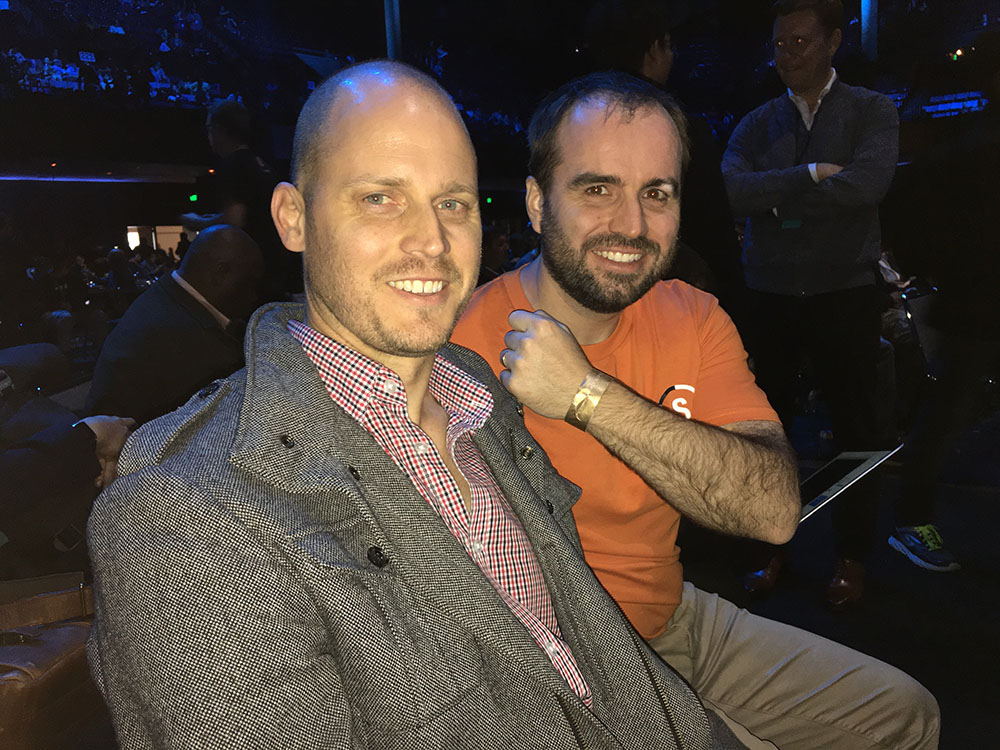 And this is us going up on stage to receive the award: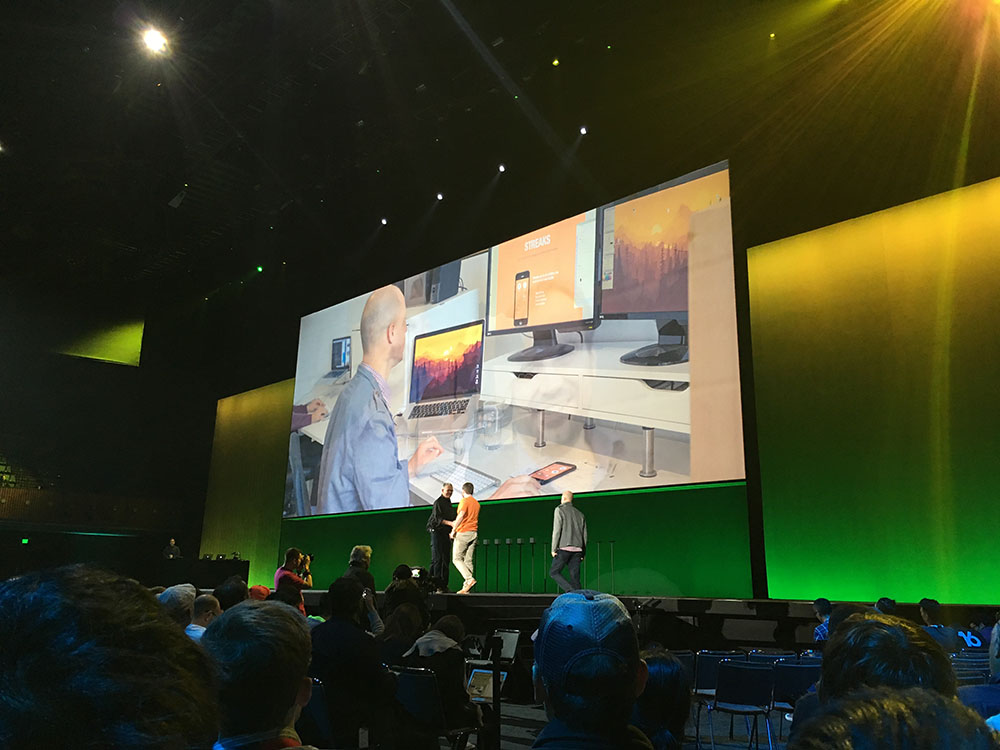 The other great thing about winning the award are the opportunities that follow on, such as radio interviews and newspaper articles.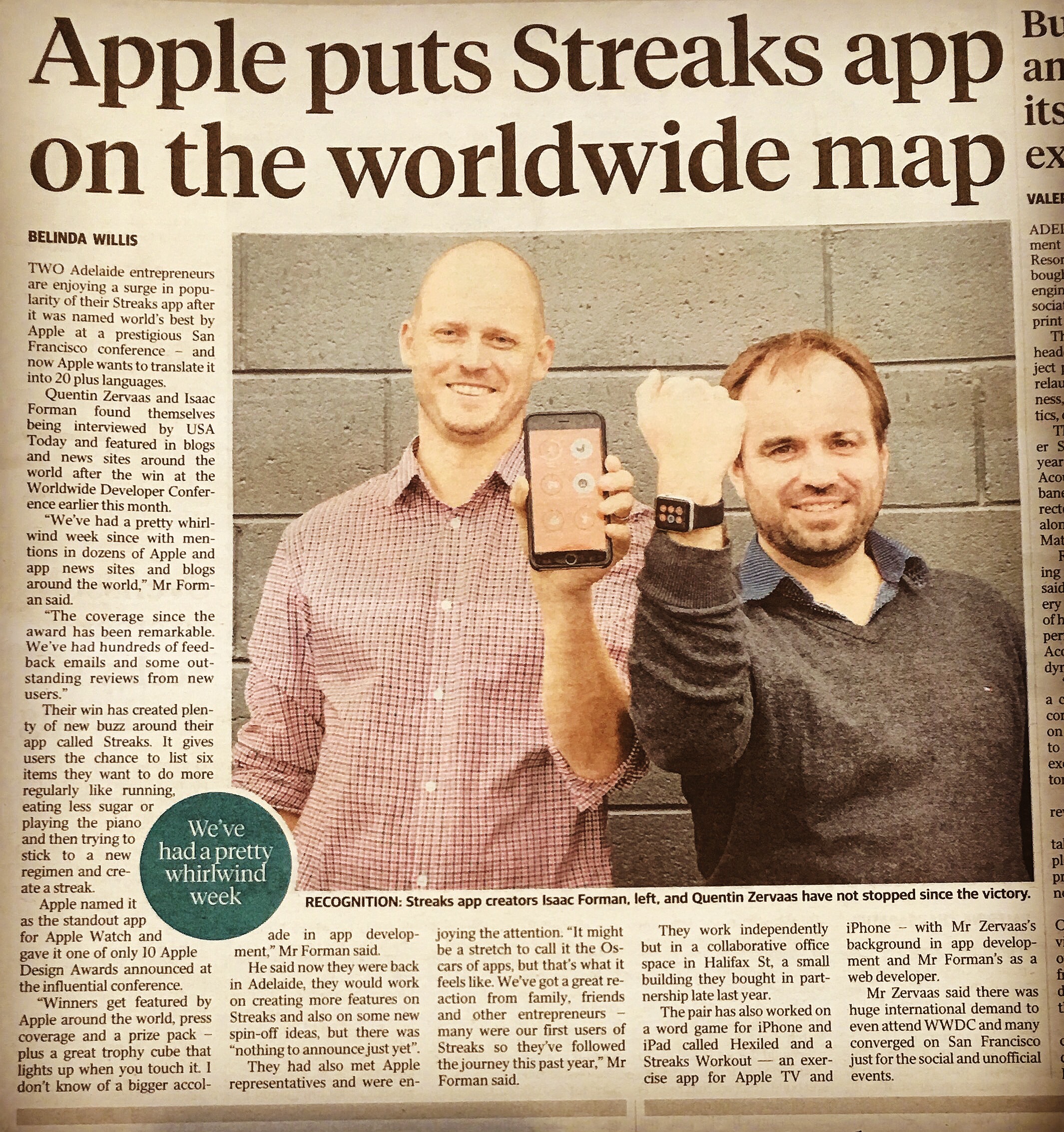 Not to mention appearing on the walls in Apple Stores worldwide: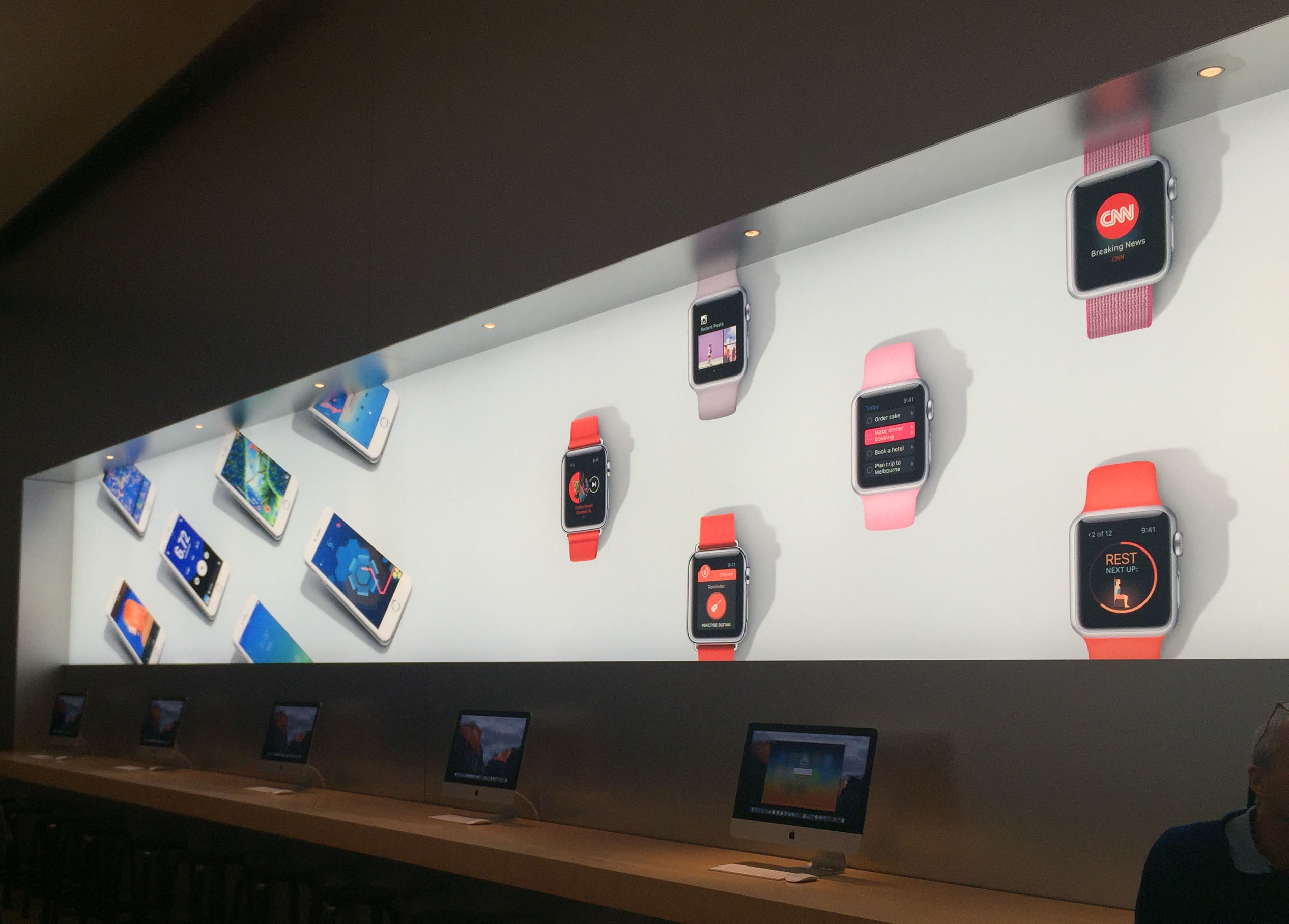 And as a preinstalled demo on iPhones in Apple Stores worldwide: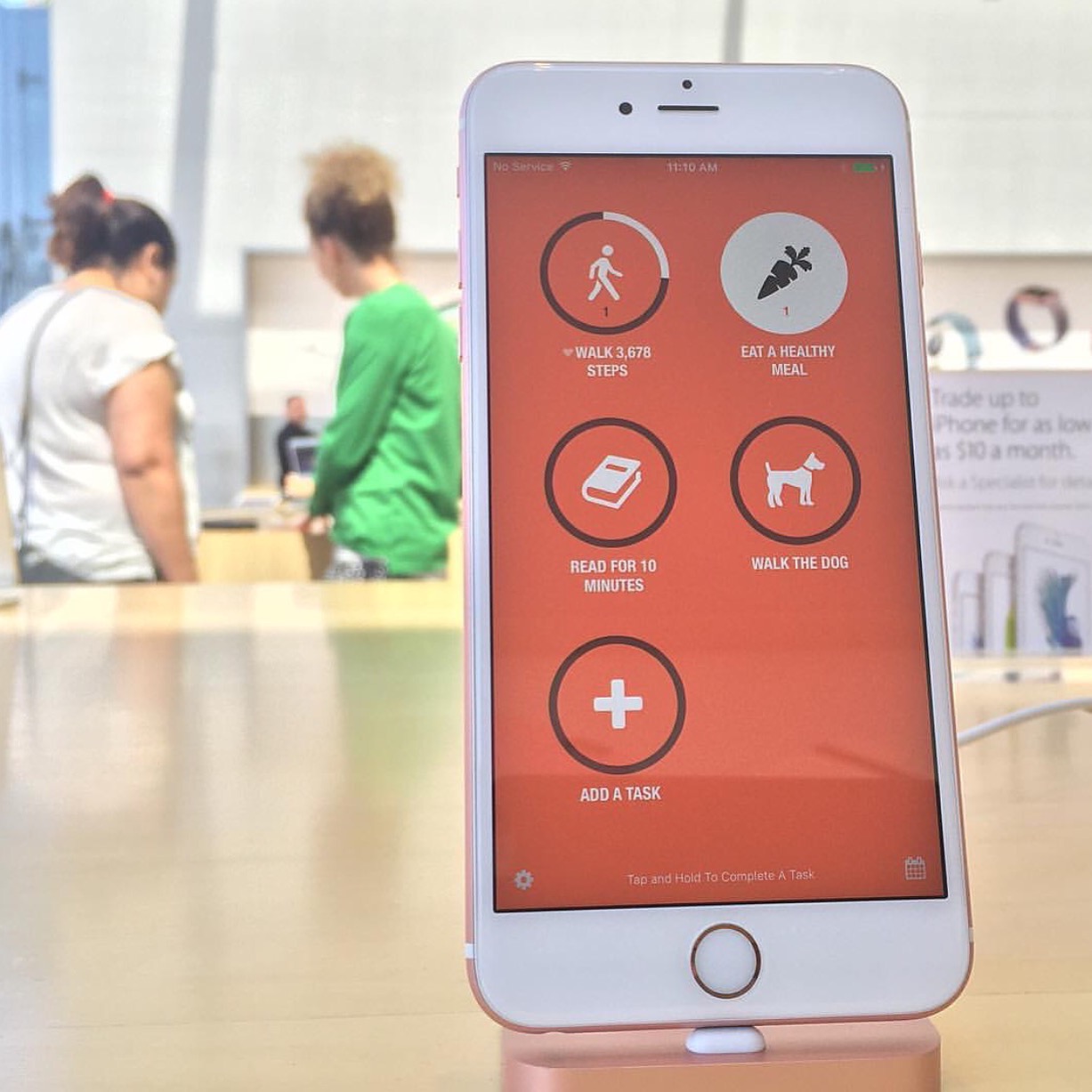 Our listing on the App Store also changed for the week after winning the award to this cool chrome colour: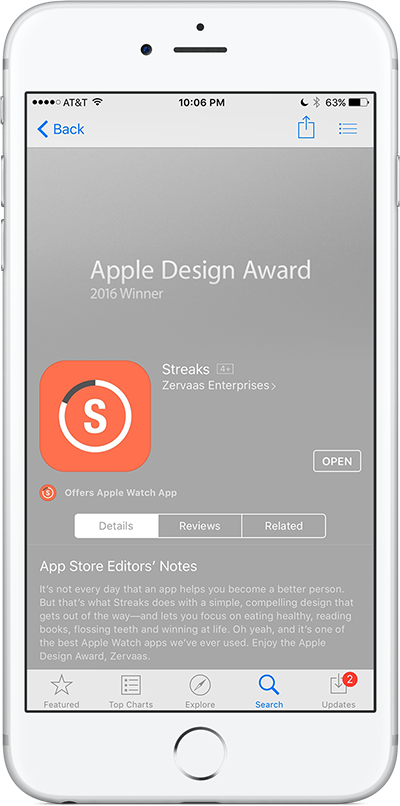 A very cool once-in-a-lifetime experience that we won't forget.