Today we have released Streaks 9, which is a major update with the following key changes:
Neon, Yellow and Pink themes
Record daily notes
All-new Apple Watch app (now in SwiftUI!)
Ability to rotate / flip / slash icons.
Additionally, we've spent a ton of time in Xcode Instruments trying to squeeze more performance out of the app - we're hopeful you'll notice how much faster it runs now!
New Themes
This update has 10 new themes! 4 for "Neon", 3 for "Yellow" and 3 for "Pink". We haven't added new themes for a while, so we're hoping you enjoy the fresh coat of paint!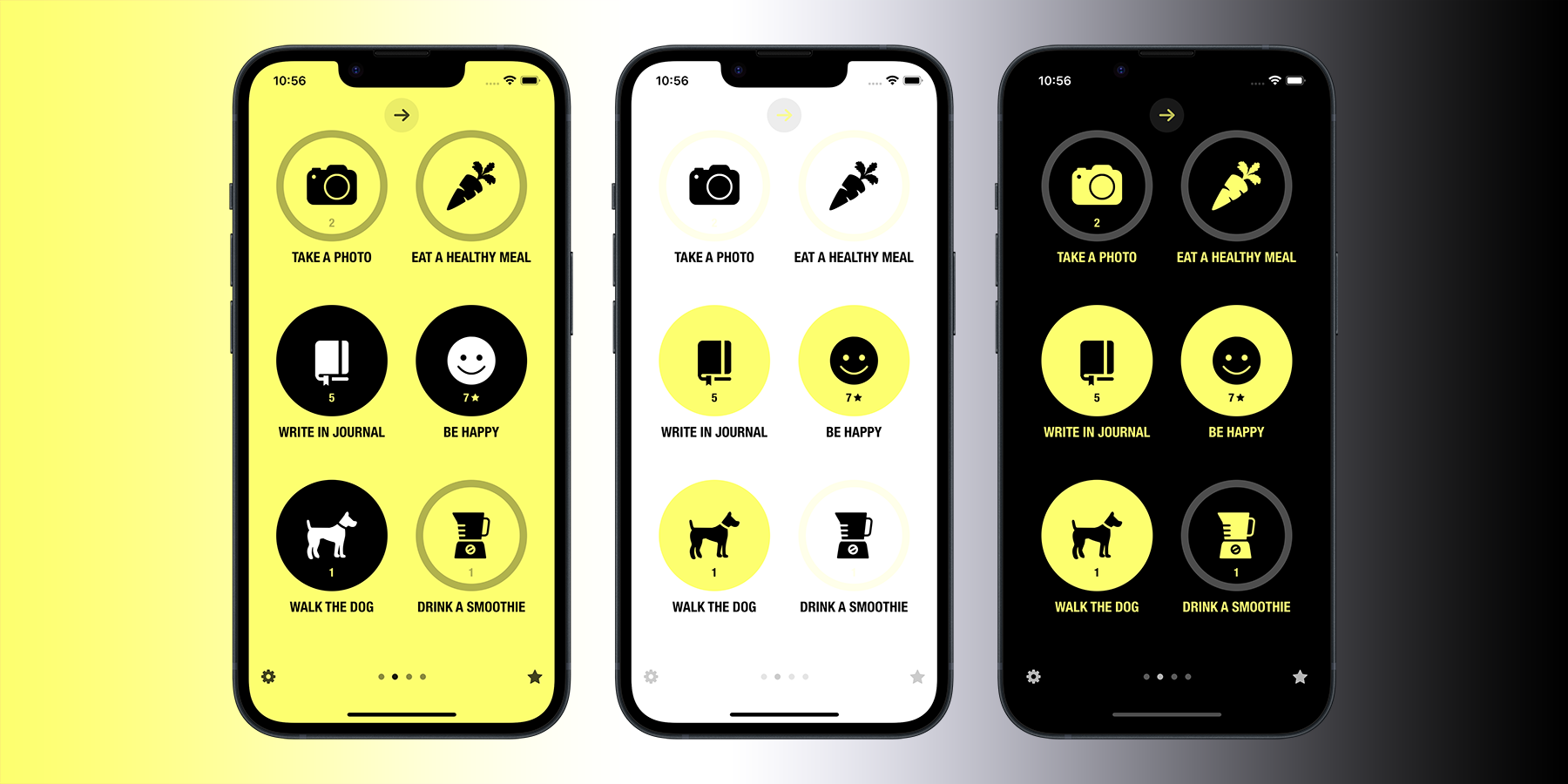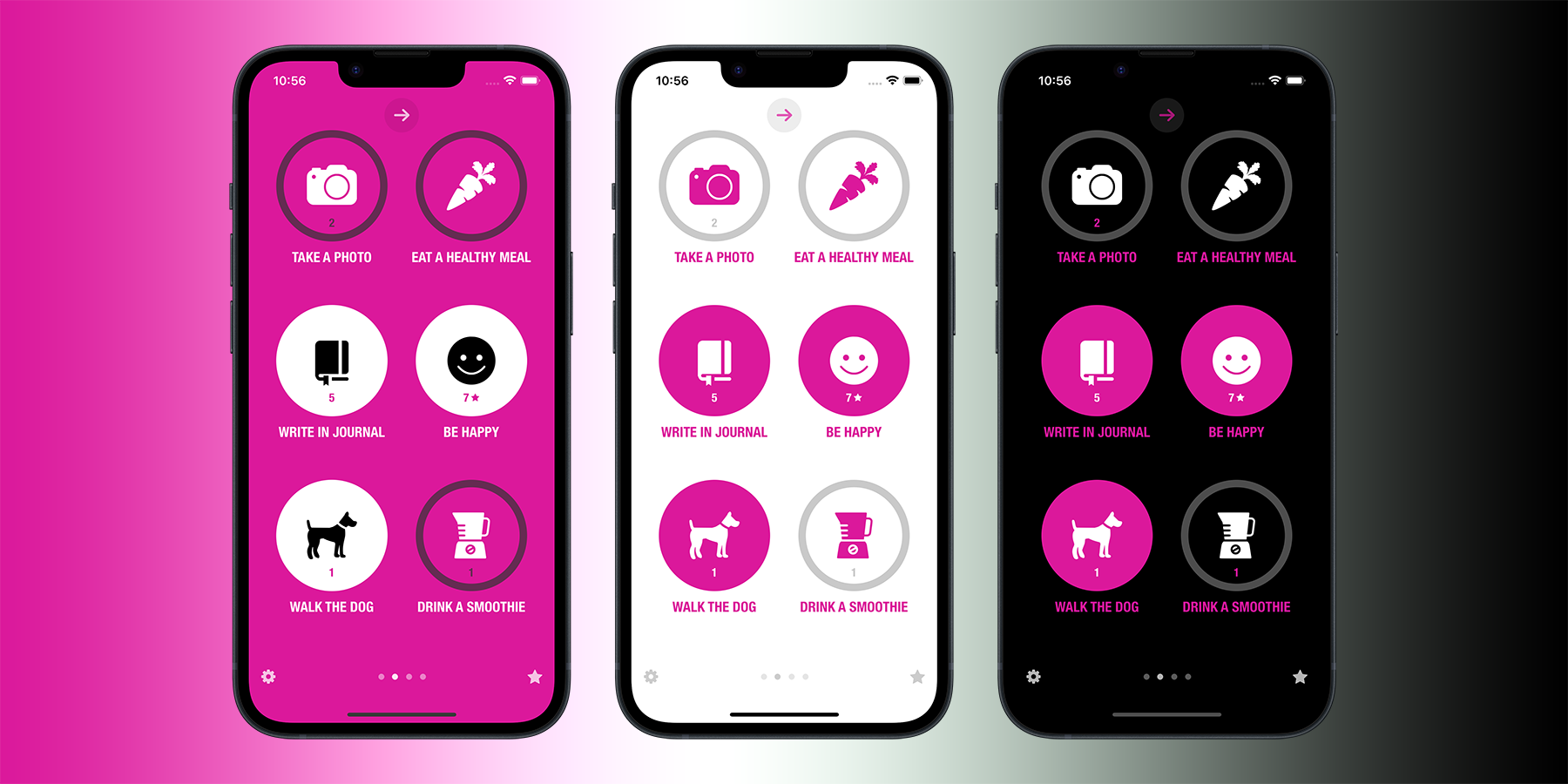 In the theme selector, tap the same theme repeatedly to cycle through each option.
Record Daily Notes
You can now record notes for your tasks! Each task can have a "pinned" note, as well as a new note each day.
There's now a new toggle when tapping a task that shows the current note. A small note indicator appears above a task with a daily note recorded.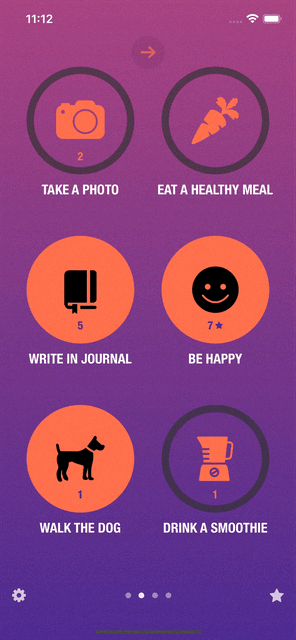 Additionally, when you're on the calendar screen, tap the note icon to reveal days that have a recorded note.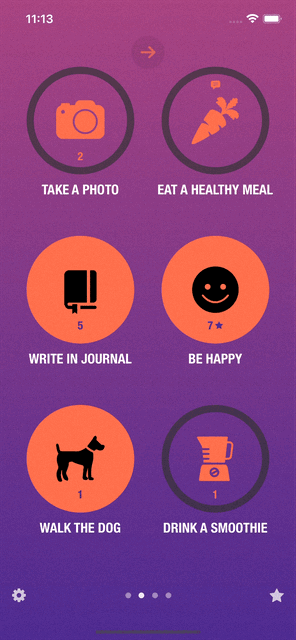 You can also view a task's note directly from the stats widget: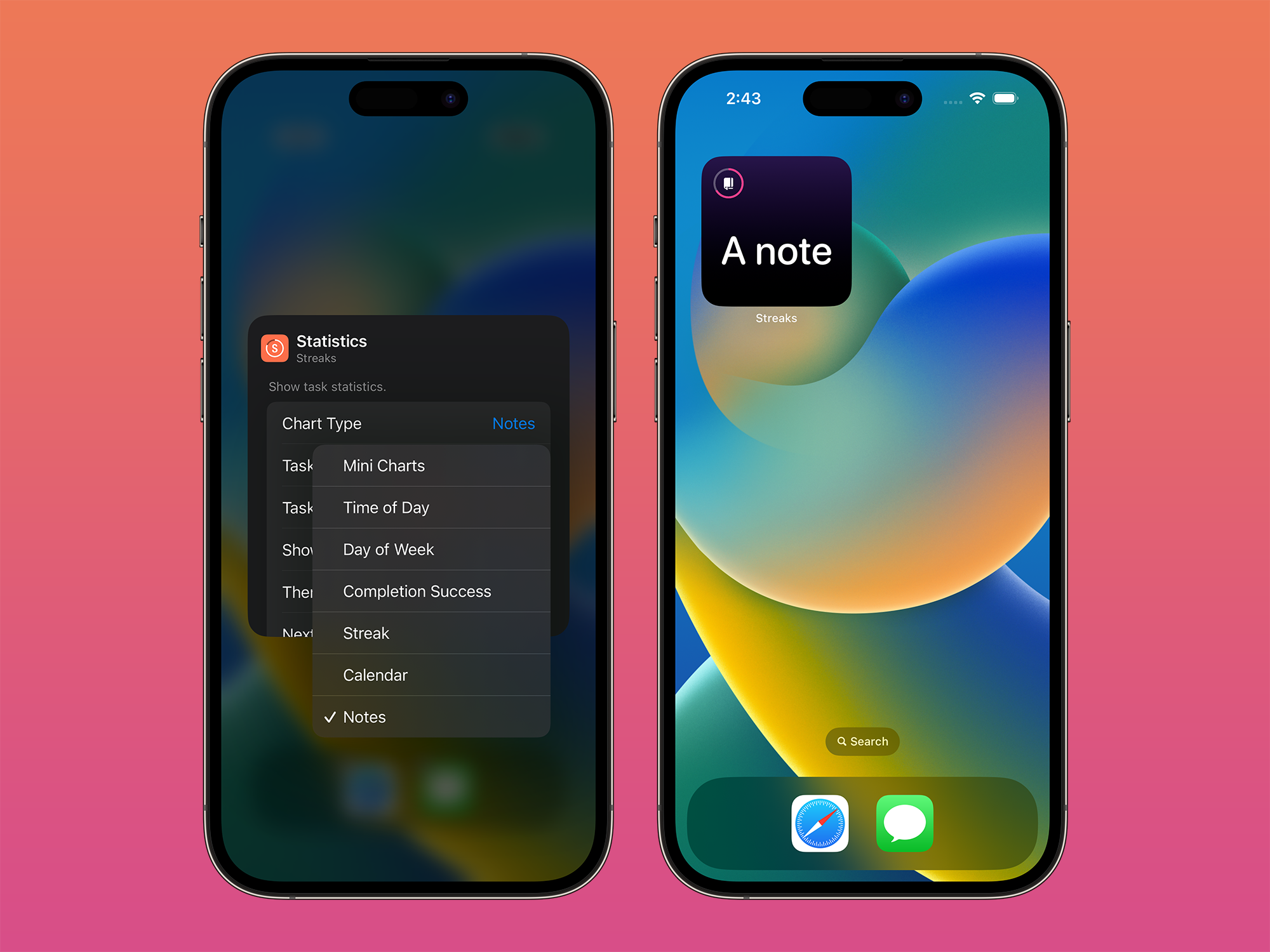 Notes can also be recorded and viewed within the Apple Watch app: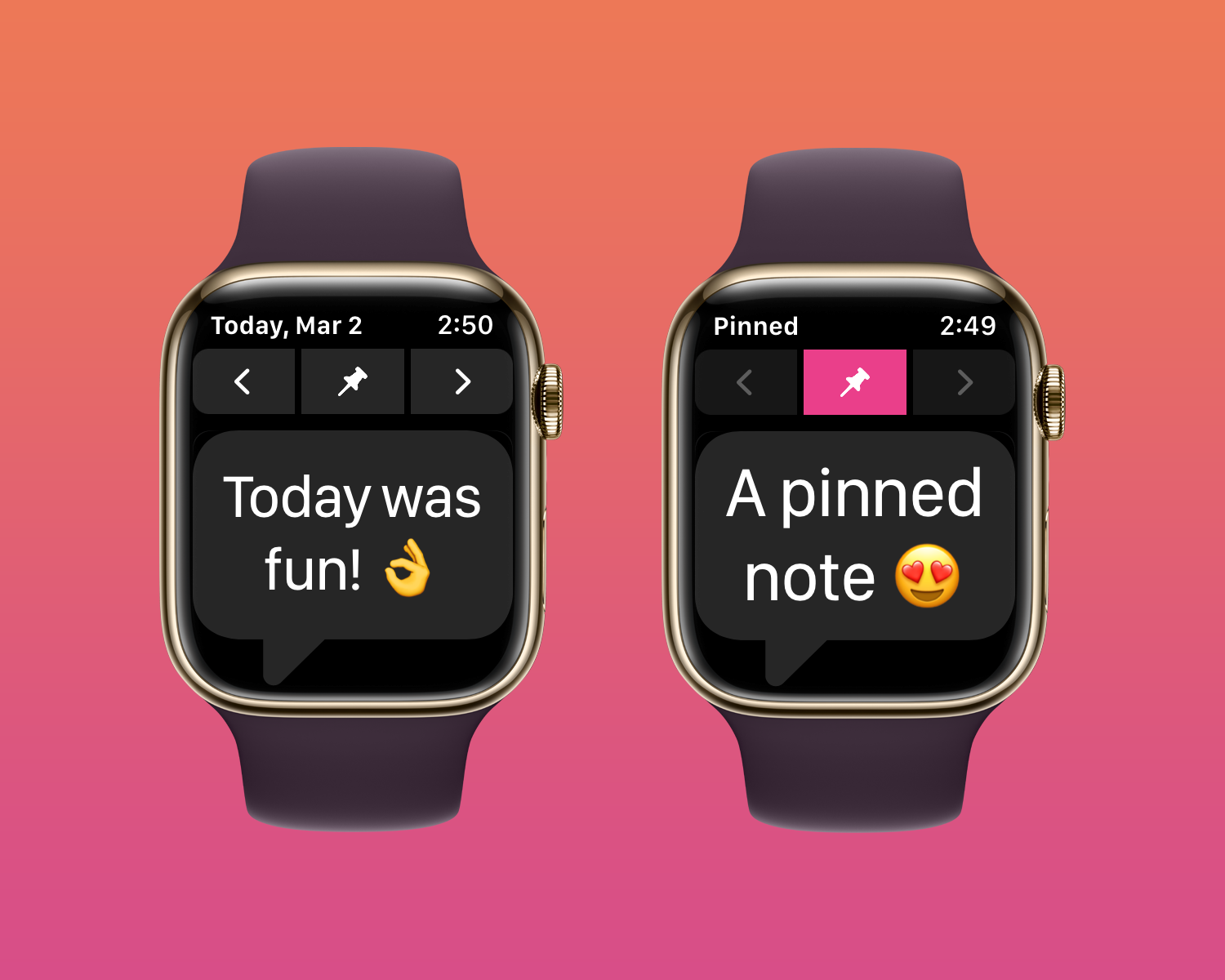 Edit Icons
You can now make changes to a task icon, so it can be rotated or flipped. Also, you can now put a "slash" through any icon to indicate it's something you don't want to do. This is great for negative tasks!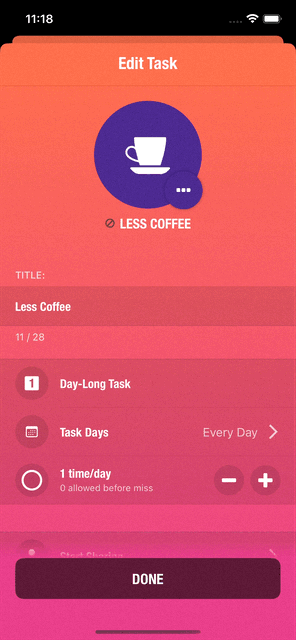 Apple Watch SwiftUI App
If you're interested in more details about how we've converted the Streaks Apple Watch app to SwiftUI, please read the article we've published today about it.
We hope you enjoy this update! It's a free upgrade for existing users, or you can download it now from the App Store.