Today we have released Streaks 8, to coincide with the iOS 16 / watchOS 9 release.
Up Next Screen
This update introduces the new Up Next screen, which is a way for you to quickly see the next tasks that are due.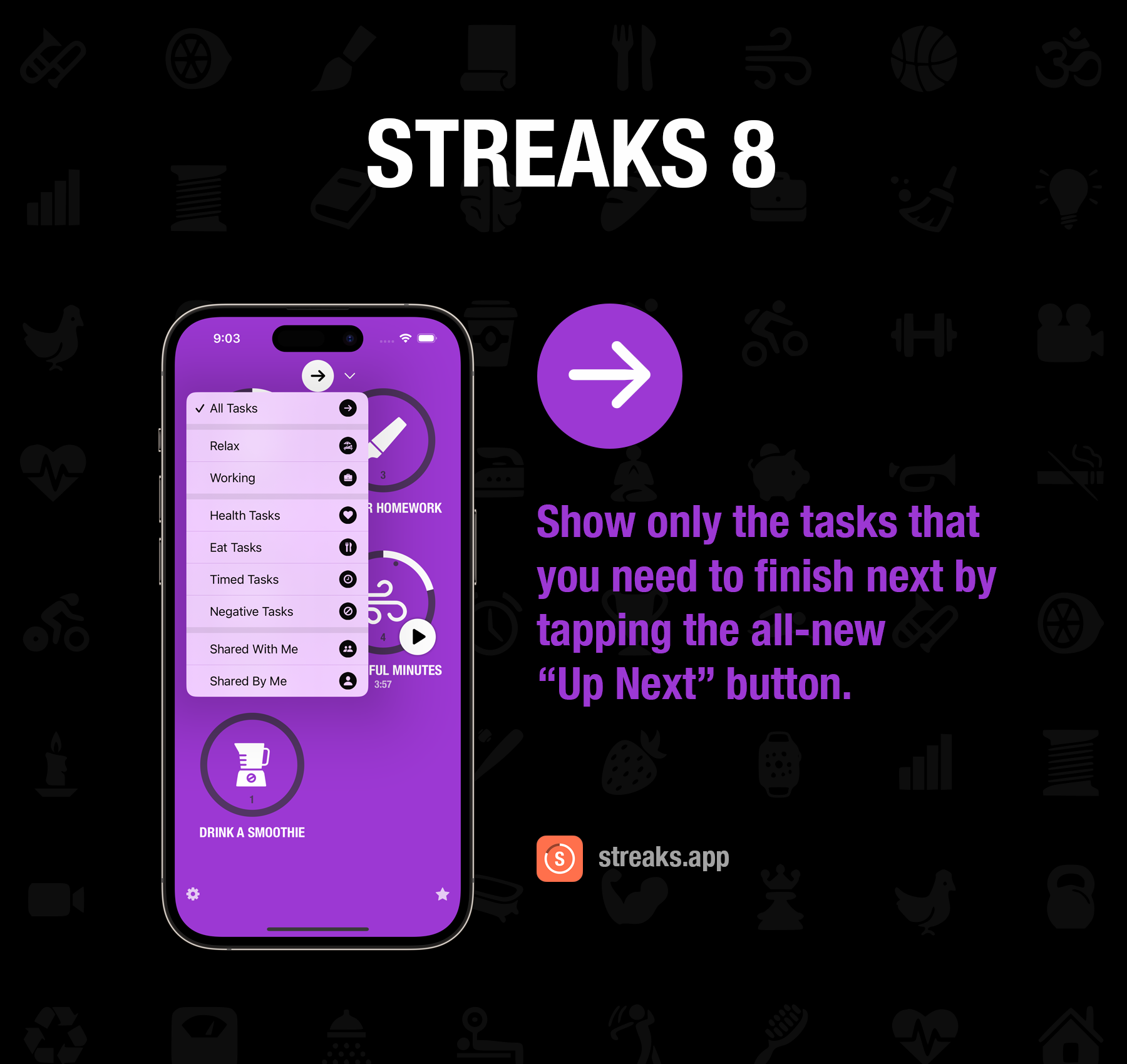 Tap the new button at the top of the screen to open the Up Next screen. This screen will show tasks from multiple pages, based on what you need to complete next.
If you tap the arrow beside the button you can filter the tasks by category. The button icon will update based on the selected filter.
Task Categories
Another great new feature in Streaks 8 is the ability to create custom categories. For example, you can create a category called "Work", and assign all of your work tasks, regardless of which page they appear on.
You can then use the category in a number of locations, including:
Up Next screen
"Next Task" widgets
"Next Task" complications
Focus Filters
Focus Filters
One of the new iOS 16 features is Focus Filters, which allow you to modify an app's behavior based on which focus mode you're in.
In Streaks 8, we've added a Focus Filter called "Up Next". This means that when the linked focus mode is enabled, when you launch Streaks, it will show only the tasks based on the Focus Filter settings.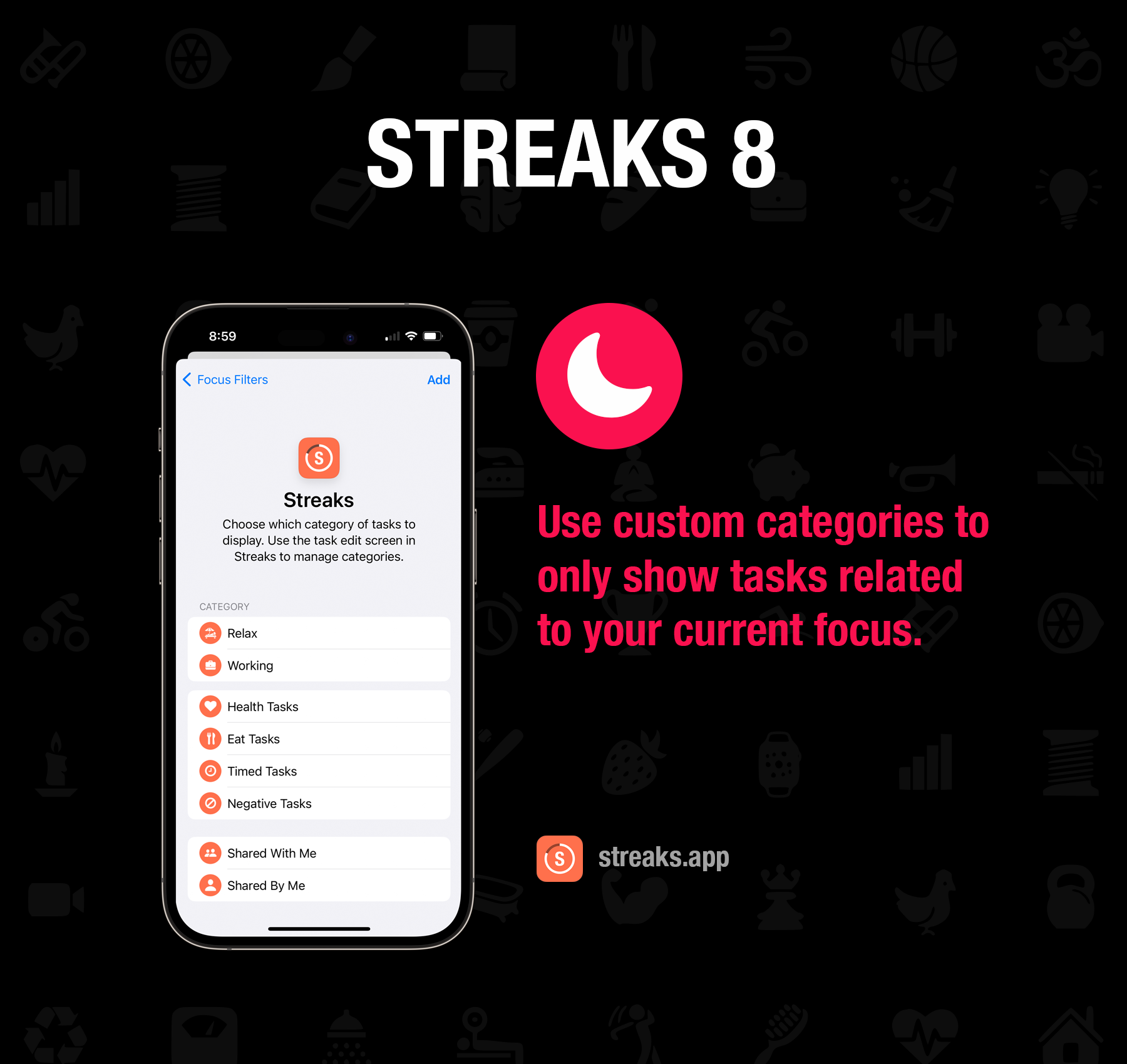 Lock Screen Widgets
Another great new feature in Streaks 8 are Lock Screen widgets. This is a new feature in iOS 16, and allows you to see your tasks and statistics directly on your iPhone lock screen.
We hope you enjoy this new version of Streaks, and as always, we'd love to hear your feedback!
You can Download Streaks on the App Store.