Today we have released a major new update to Streaks! In addition to adding support for iOS 13 and watchOS 6, we've added a whole bunch of new features.
Repeating Timers
In Streaks 4, we added the ability to complete tasks using a timer. We've now expanded this so you can split up a task into multiple timer completions. For example, we now have a sample "Pomodoro" task, which is completed by finishing 4x 25 minute timers in a given day.
Additionally, you can now also create negative timers. These are tasks that remain completed until the timer runs out, which is great for something like reducing your screen time.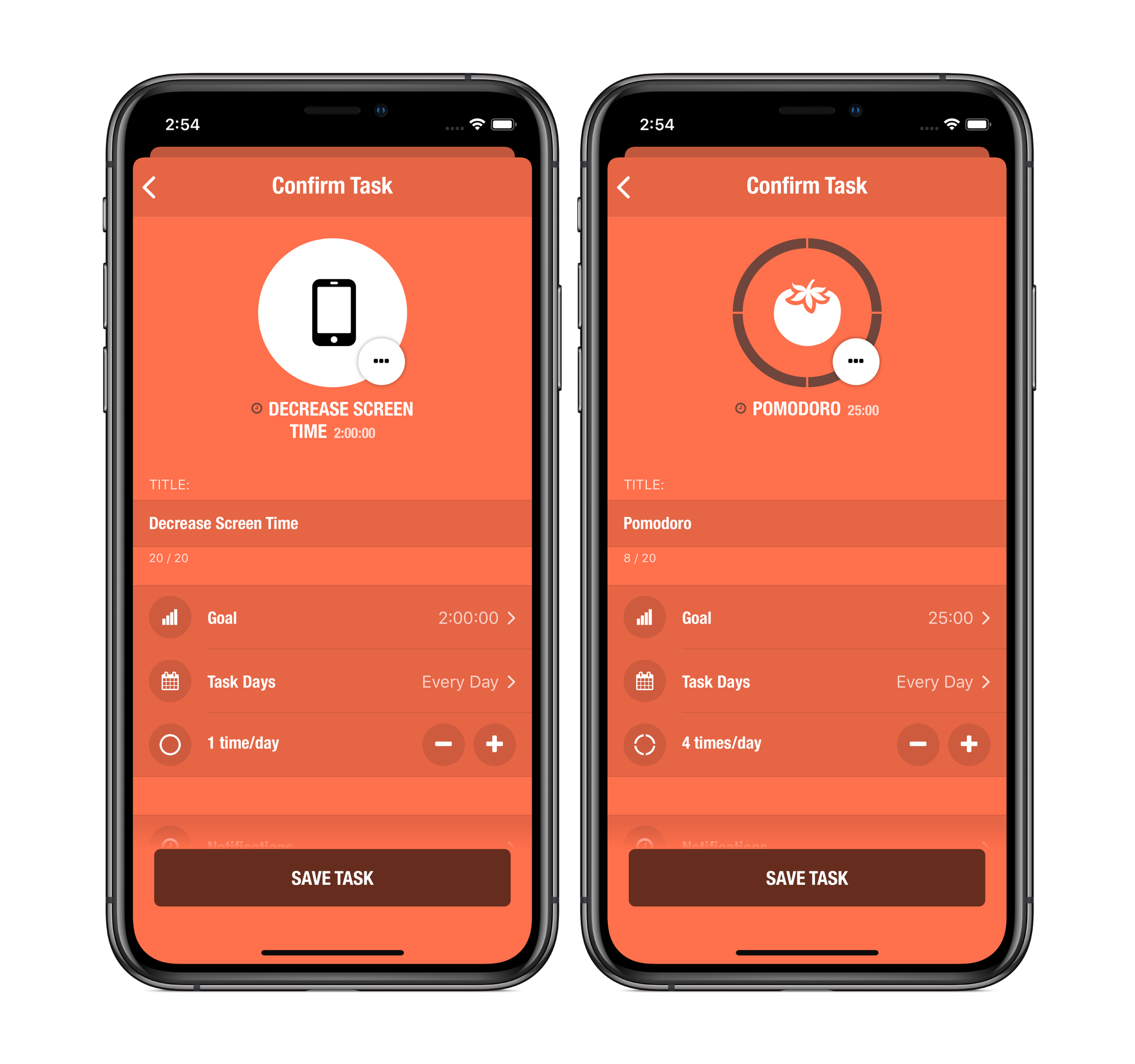 External URLs
You can now assign a URL to a task, which means you can quickly launch a web site or another app that you may need to visit in order to complete that task.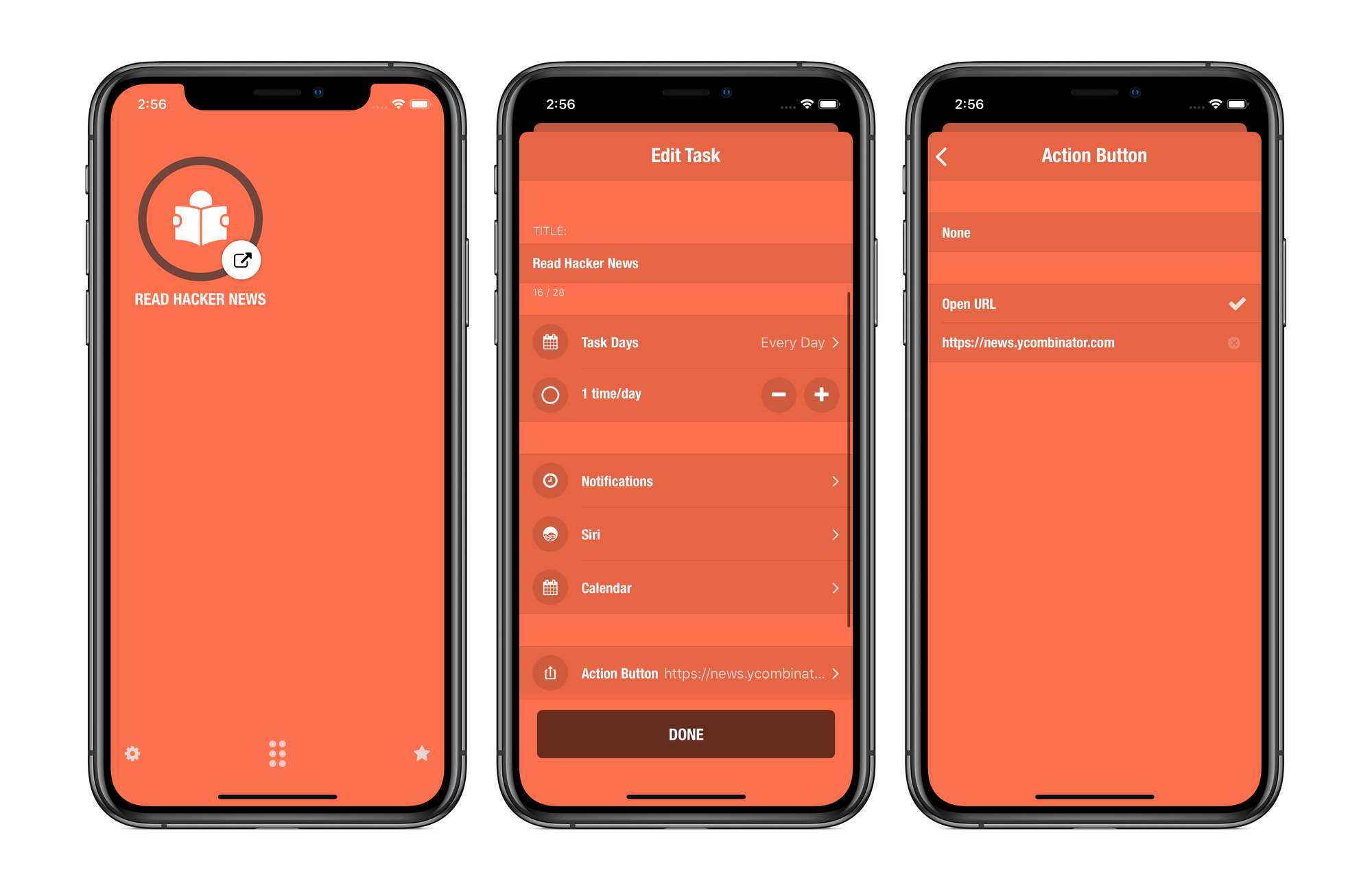 Dark Mode
Streaks already has dark themes, but we've added a new option to switch automatically between dark and light themes.

New Multi-Color Themes
We've added 6 new color schemes, each of which are made up of two colors. This results in 24 new themes that can be used within Streaks.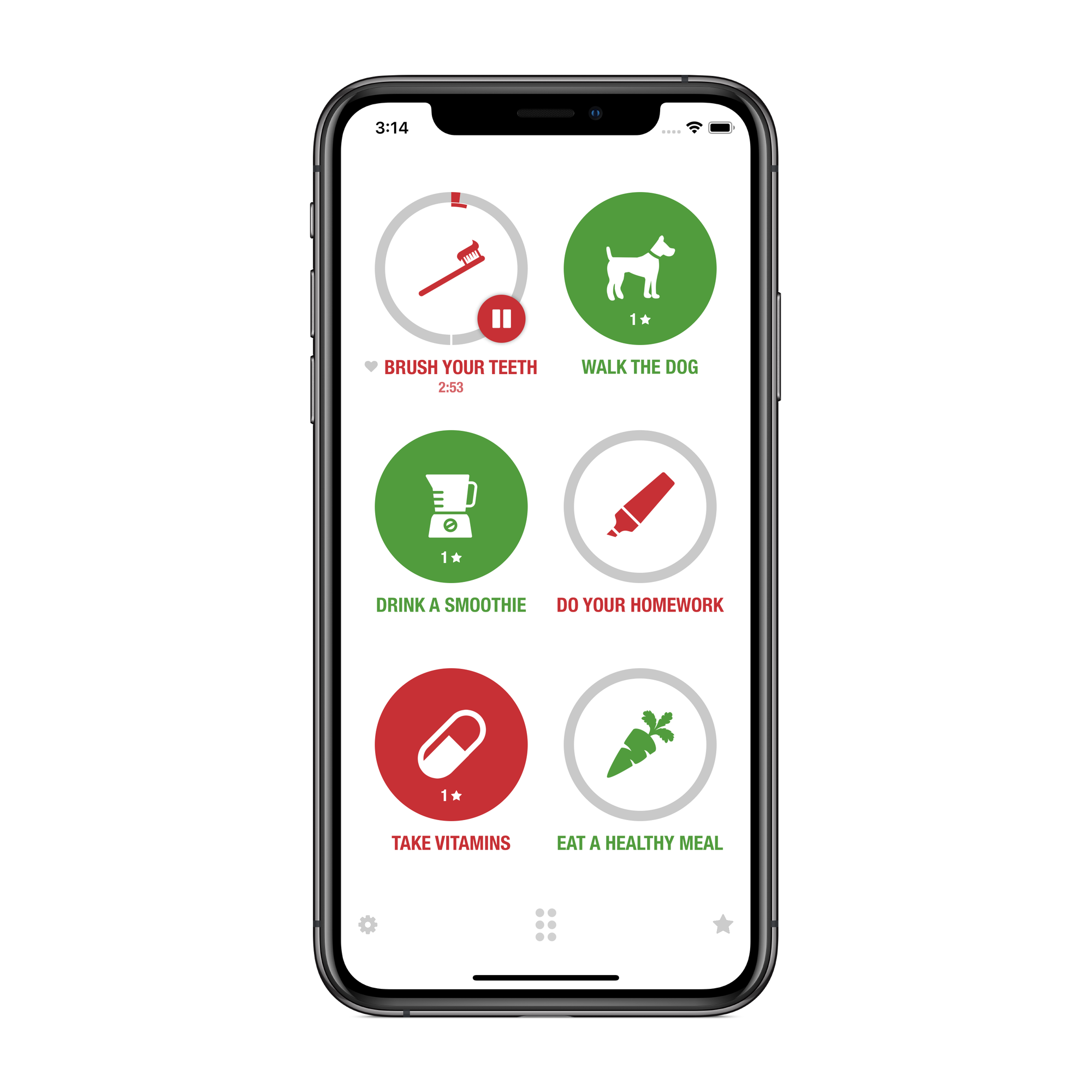 Today Widget
The today widget now supports "expanded mode", meaning you can now display all 12 of your tasks at once.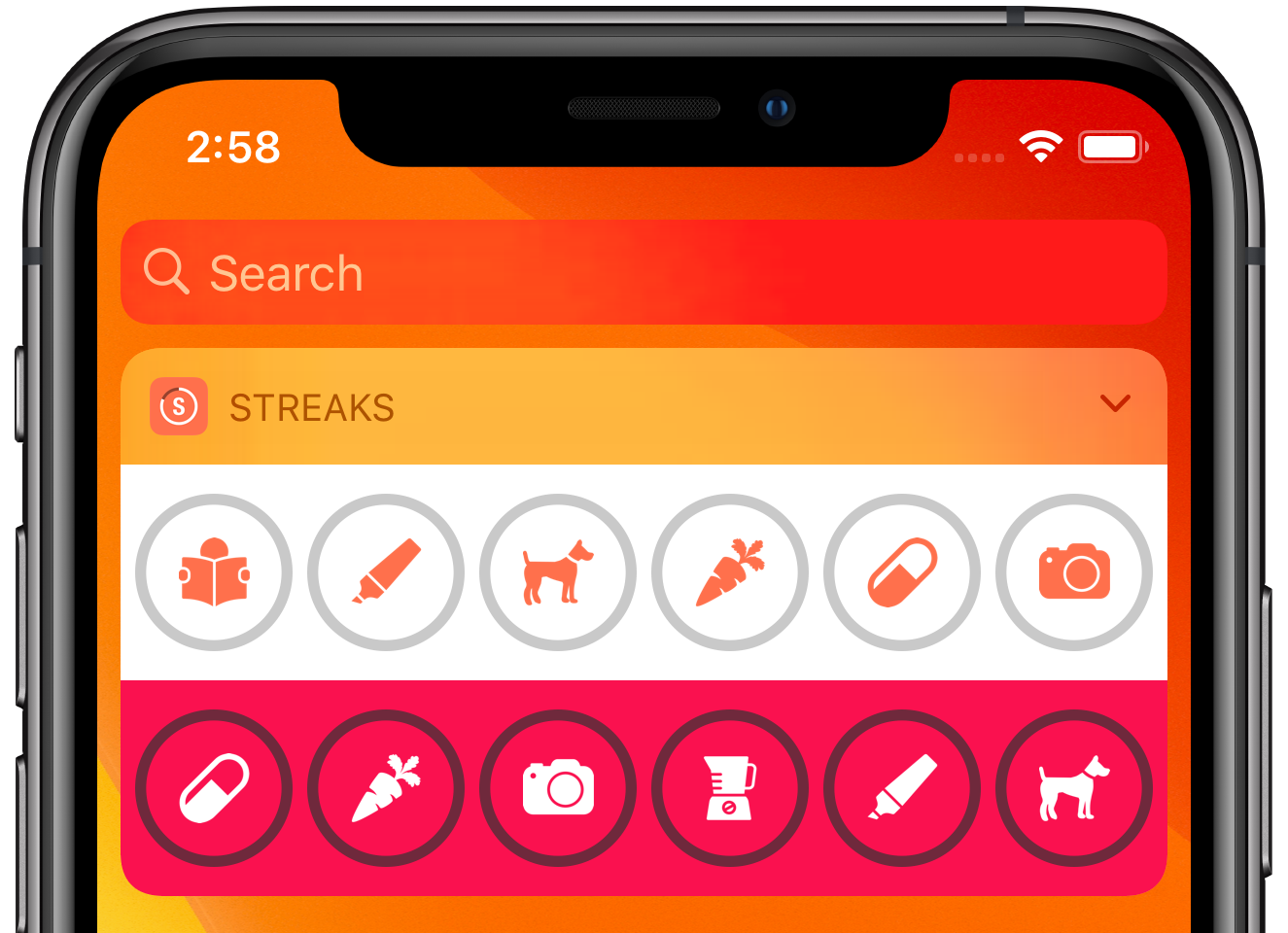 We've also added support for dark mode in the widget. If you tap just outside a task, the widget will switch between a transparent theme or your main selected theme. This transparent theme now reflects the system dark/light mode settings.
Negative Task Improvements
In addition to adding support for negative timed tasks, we've also added more task frequency options for negative tasks. For example, you can now have a task like "No Smoking 3 days/wk", meaning you can still smoke for 4 days without breaking your streak.
In previous versions, you had to specify specific days to smoke or not smoke on; now it's much more flexible. If you miss a task but still have enough days in the week to meet your goal, the task will show a "missed" indicator, but your streak will not be broken.
Siri Shortcuts
When iOS 12 was lauched, we added support for Siri Shortcuts. This year, with iOS 13, there are some new tricks up our sleeve:
You can create a generic "complete task" shortcut, and you will be prompted when you run it to select which task. You can also do the same for "miss task", "start timer" and "stop timer".
When creating a workflow in the Shortcuts app, Streaks will now return information about the task just completed. For example, you could create a shortcut that completes a task, then sends a message to a friend with your current streak for that task.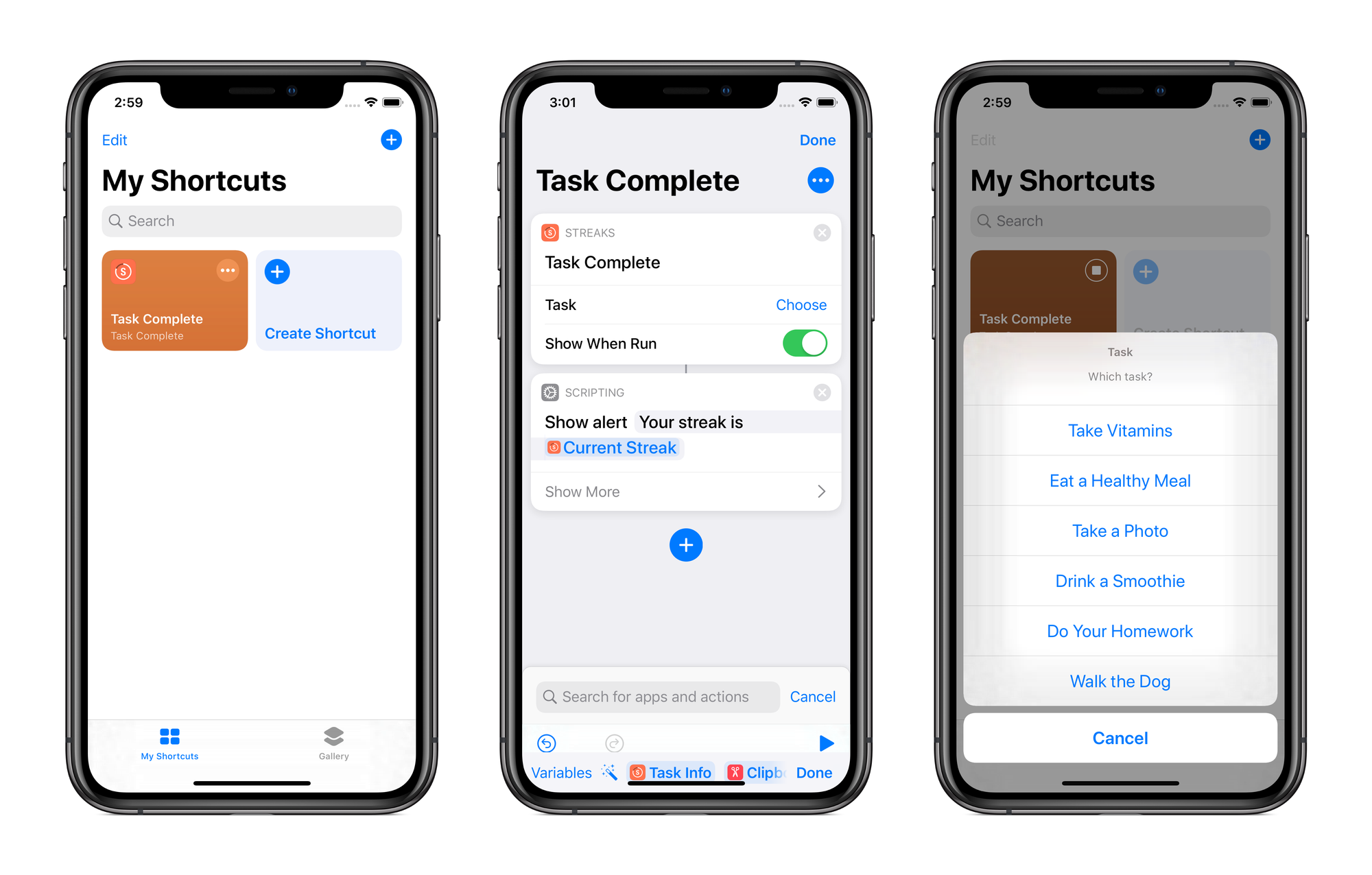 Health Tasks
We've added support for the new toothbrushing tracking in the Health app so you can track your brushing and flossing.
Brushing is created as a timed task (with a default of 3 minutes, twice per day), while flossing is treated as a normal task. Both tasks will write to the Health app.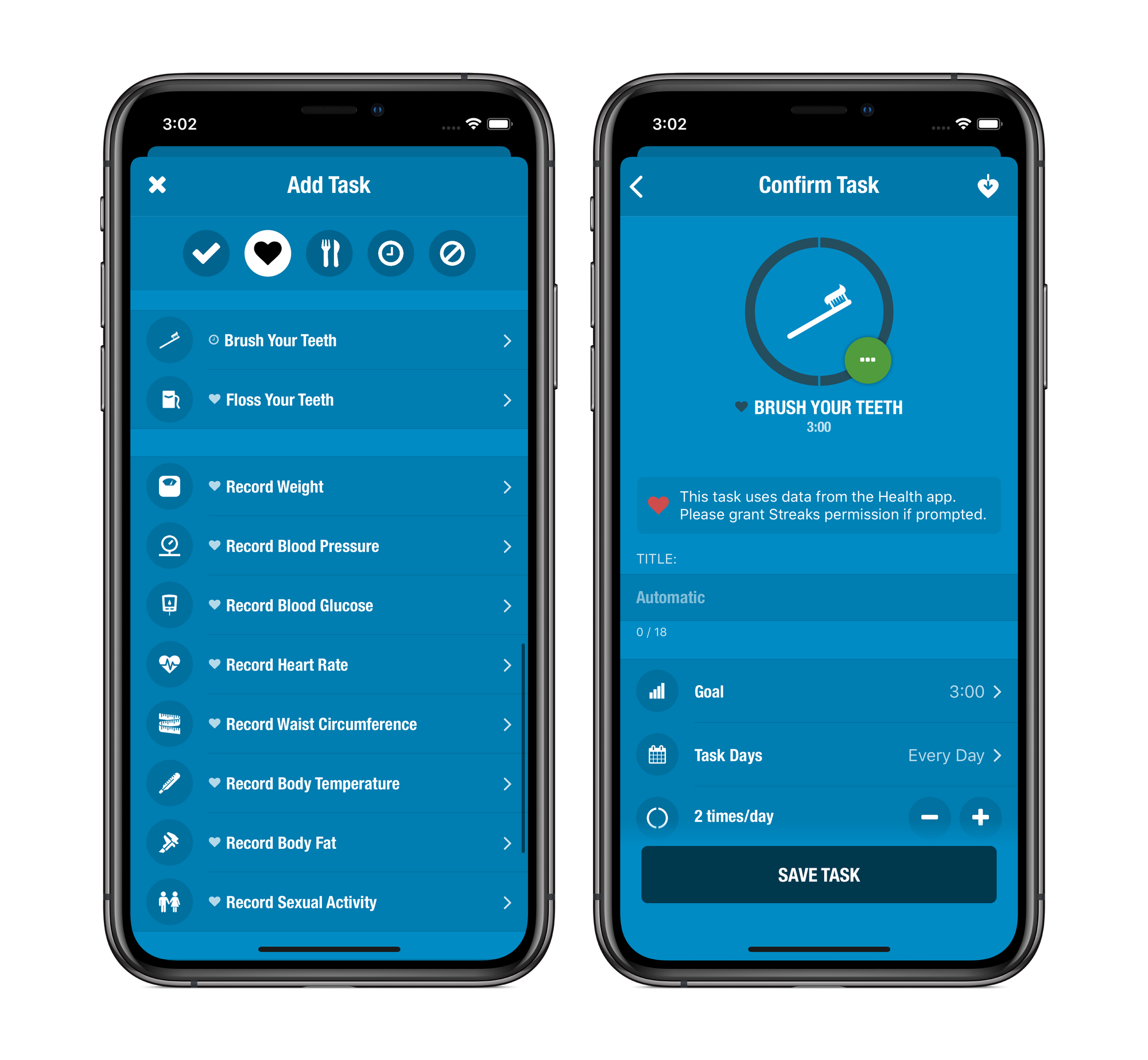 Face ID / Touch ID
You can now lock your streaks so authentication is required to view or complete your tasks.

Final Notes
In addition to all of these improvements, we've also made it simpler to create and edit tasks, and we've also made a ton of bug fixes and improvements to the app's performance, both on iPhone and Apple Watch.
You can download Streaks from the App Store.
Thanks to everybody who helped us test this beta version. We started publishing betas of Streaks 5 in June, and we received so much useful feedback, as well as bug reports and other suggestions.
If you're interested in testing future beta versions Streaks, we make our betas available at streaks.app/beta.